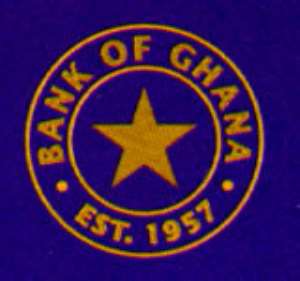 The Bank of Ghana will soon introduce Automated Clearing House for bulk debit and credit transfers as well as a Codeline Cheque Truncation systems to further improve on the country's payment system, Central Bank Governor, Dr Paul Acquah said on Monday.
Speaking at the launch of the e-zwich common electronic platform, Dr Acquah said these systems together with the Real Time Gross Settlement and the Central Securities Depository (CSD) system would modernize the payments landscape.
"This payments system has been working smoothly but needs to be further developed to the frontier of the industry in terms of standards, to suit the needs of our growing economy, bringing most economic activities into the financial system," he said.
The Bank has also issued a provisional license for a credit reference bureau to be established that will improve the flow of information necessary for informed assessment and pricing of risks, while protecting the confidentiality of such information and credit worthiness of borrowers.
Dr Acquah lauded the legislative reforms that had made it possible for a modern banking and financial services industry, especially the Banking Amendment Act, the Payment System Act, and the CSD Act, among others.
According to him a safe and efficient payments system was a key component of the economic and financial infrastructure.
Dr Acquah said the e-zwich platform would make possible electronic payments to all Ghanaians whether banked, unbanked or underbanked because of its easy accessibility even in the remotest parts of the country, where electricity and telecommunication services might be unavailable or unreliable.
The e-zwich smartcard has a biometric identification that allows the card owner to approve all transactions using the fingerprint.
It can receive or transfer value in both online and offline modes.
Dr Acquah said it would provide a level playing field for institutions to compete on comparative advantage and innovation to drive the financial services industry.
It should enhance effective mobilization and re-allocation of resources.
Mr Joseph Nii Badu Tetteh, Acting President of the Ghana Association of Bankers, said the banks would continue to expand their frontiers through innovative products to ensure the provision of adequate financial services to all.