Nafiu's move to UAE displeases ASEC coach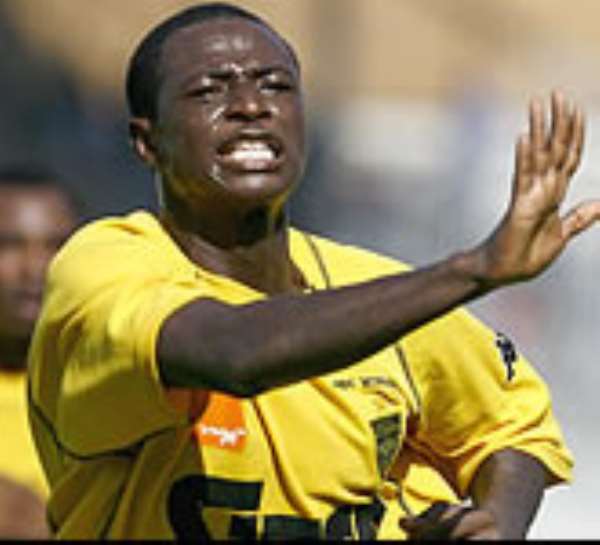 Head coach of Cote d'Ivoire's ASEC Mimosas, Patrick Liewig has criticized Ghanaian striker Abdul Nafiu Iddrisu's move to United Arab Emirates Club, Al-Dhafra.

The former Fetteh-Feyenoord player joined the Gulf-based Club last January for an undisclosed fee but the Frenchman believes it will do little on improving his play.

Speaking to the GNA Sports on Friday at the Club's Academy in Sol Beni, Liewig said Europe should have been the preferred destination for the striker but that his outfit could do little to stop the talented youngster from moving.

The French trainer explained that Nafiu was hugely influenced by the high transfer fee involved rather than the level of competition.

Liewig, 58, added that the level of play in the Gulf-region would not be much for the player towards realizing his potential and would have preferred he stayed with the Abidjan-based club to gain more experience.

"Nafiu was doing good before he left, but he would have been a better player at ASEC.

"In two years, he would have fully developed and will be ready to play anywhere."

The Frenchman advised Nafiu to aim higher since he will be enjoying some benefits desired by most African footballers.

"He is on a better salary and has good life but these are not enough. He should aim higher and be ambitious."

Coach Liewig noted that Nafiu has the ability to reach the top and wished him well in his endeavours.

Nafiu, 22, joined ASEC in 2006 from Gomoa Fetteh based Feyenoord and soon carved a niche for himself as one of the best attackers in the Ivorian Premier division with predator striking instincts.

He was a member of the national Olympic team, the Black Meteors that failed to qualify for the Beijing 2008 Games and a member of the provisional squad for Ghana 2008 African Cup of Nations.