No suspects in missing cocaine saga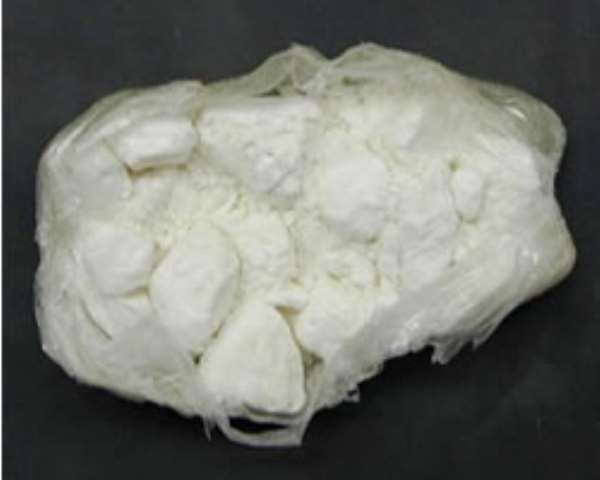 The Committee that investigated the case of missing cocaine from the Criminal Investigations Department (CID) headquarters could not pinpoint a single person as being responsible for the missing cocaine, Mr Kojo Armah, Chairman of the Committee said on Friday.
He said within the mandate of the committee, they could only point to circumstantial evidence since the door to the exhibit room was not forced open neither was there a breakthrough.
Mr Armah who is also the Member of Parliament for Evalue-Gwira in the Western Region was presenting the report of the committee to Mr Kwamena Bartels, Minister of the Interior.
He said leaving the key to the exhibit room in the hands of one Mr Akagbo, Deputy Superintendent of Police (DSP) someone who knew little about organized crime was not acceptable although that would make him a key suspect.
Mr Armah also mentioned personality clashes between the former Director-General of the CID and the Head of Organized Crime Unit, which he said, led to the lack of coordination in the department. He said the committee which sat for three months took oral and written statements from about 43 people including the Inspector General of Police and some civilians.
He also speculated that something might have happened when they were burning the cocaine in the popular Venezuelan case. Mr Armah expressed the belief that the report would go a long way to help re-organize activities at the CID headquarters, especially record keeping.
Mr Kwamena Bartels expressing his gratitude to the committee said that, government would prosecute all who were allegedly involved in the case.
He said the report would be carefully studied and actions taken to help streamline weaknesses in the keeping of such sensitive exhibits.
Mr Bartels said it was also an opportunity for the Attorney-General to look at the amendment that sought to destroy such exhibits as quickly as possible to avoid a repetition of such incidence.