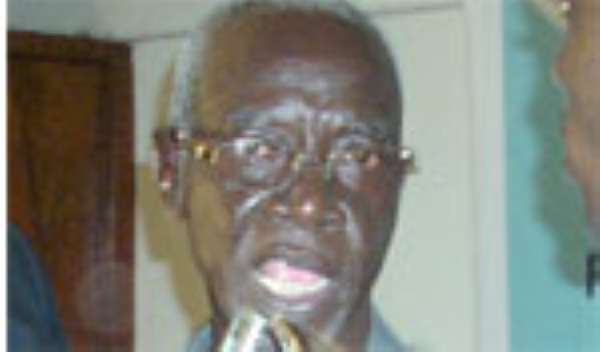 GHANA'S ELECTORAL Commission (EC) has inaugurated a seven-member committee of enquiry to investigate the source of inconsistencies in voter registration figures of 13 constituencies in the Ashanti Region.
The committee, made up of EC officials and representatives from four political parties, has a two-week mandate to investigate the source of discrepancies in the registered number of voters in the said constituencies, make recommendations in line of its findings and examine any related issue it finds necessary.
Mr. David Kangah, Deputy Chairman of the EC, is the Chairman of the committee, which shall report its findings to the EC.
Other members include Mr. Ebenezer Aggrey Fynn, also of the EC; Mr. K. Abaka-Quansah, representing the National Democratic Congress (NDC); Mr. Kwabena Agyepong, representing the New Patriotic Party (NPP); and Dr. David Pessey, representing the National Reform Party (NRP).
The rest are Mr. John Thompson, representing the Great Consolidated Popular Party (GCPP); and Mr. R.S.K. Ayite, the head of Computer Systems Division of the West African Examination Council (WAEC).
This was contained in a press release issued by the EC yesterday and signed on behalf of the Chairman by Mr. C. Owusu-Parry, the Acting Director for Public Affairs.
The NDC was the first to raise an alarm that the registered number of voters in the Ashanti Region had been bloated by several thousands, and accused the EC of deliberately sleeping over the issue.
According to the NDC, figures in the existing register do not tally with data the party received from the EC upon request.
The NDC's allegation ruffled a lot of feathers in political circles, but the party insisted that their claim should be investigated.
By Halifax Ansah-Addo