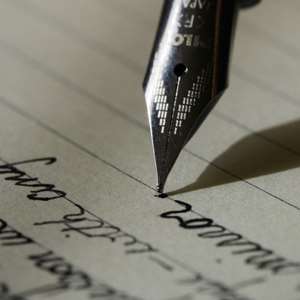 To some people, the decision to call it quits when there are mounting problems affecting their lives is not an easy task. But, they try as much as possible to absorb the shocks of life by seeking peaceful solution through dialogue. They resort to jaw-jaw but not war-war!
Others also prefer the short cut in solving their problems through radical means. They vent their spleen on those who disagree with their views without weighing the consequences. And as to whether or not their actions could have future devastating effect on their neighbours, is none of their business. They are the selfish individuals in society.
And such is the messy situation in which a prominent personality — one of the Adehye of the Elephant Family who failed in his bid to get the nod to succeed the current Kowa Omanhene — finds himself.
For, since he announced his decision to quit the Elephant Family, the issue has developed into a big public debate throughout the Kowa Traditional Area. At working places, homes, chop bars and drinking spots, the QUIT decision has become the topical issue of the moment.
The noisy atmosphere at the Obiara Bewu Drinking Spot, near Togbe Koblavie Dzakuma's house, is reminiscent of what is going on at other drinking bars not only in Apinto and its environs but also the whole Kowa Traditional Area.
As the heated argument ensued, Yahaya Seidu, who described himself as a strong supporter of the Odehye, declared: "Whether you like it or not, the man has taken a bold decision. I fully support him … I'll defend him to the hilt. Look, isn't it true that his supporters are being persecuted everywhere?"
"Who told you his people are being persecuted? Isn't he aware of the hazards that go with this kind of profession? Naturally, as a leader of his group, some people within the Elephant Family will criticise him but that does not warrant such hasty decision. He should have been patient and tolerant", stated a young man, sharing a bottle of the hard liquor with his friends.
There was hot exchanges between the first speaker and a macho-man. "My brother, you don't know what's happening in the Atiwa forest. Let me tell you that your mentor, or is he your master? That your father should have exercised much patience and put up whatever complaints he has, to the elders of the Family for solution, rather than taking that delicate decision. Let me tell you that he has bitten more than he can chew".
"What're you telling me?" shouted a bearded man. "He has taken a decision and that's all. If you don't want him, some of us are prepared to follow him to his grave".
"Not a matter of following him to his grave. Fact is, the Elephant is a huge Family, dating back to more than five decades. All that some of us are saying is that, he should have exercised some amount of restraint. Listen, some of us have also suffered to arrive at where we're now. And that's why we must not allow such selfish leaders to throw dust into our eyes.
"As for me, Nii Larye, I won't be shaken by such empty boasts and threats. History tells us that some prominent people left us and what happened? They shamefully returned to their roots and I advise him to rejoin our great Family", he stated, as he refilled his glass with the 'Kill me quick liquor'.
The macho-man, in aggressive mood after emptying his glass, yelled: "As for me, whether you like my man or not, me and my friends will die with him. If you people believe in the kabi na menka bi tradition, why are you disturbed by his decision to leave the Family. Shame unto all those who are condemning this decision!"
A man at the far end of the room, noted: "This is no big deal. After all we've seen lots of such people who left the Family but shamefully returned to their roots. Leave him alone … he'll regret for revolting against the big Family. Is this the very man (Odehye) who was aspiring to be enstooled as the Omanhene of Kowa Traditional Area? Certainly, he would have abandoned the ship on the rough seas. He would have failed as and Omanhene!"
The noisy atmosphere around the area drew some of the neighbours to the drinking spot. And among them was Togbe, who tried to calm down tempers. "Listen my grand kids! You've had enough of this shouting game. As I listened from my house, all is about the man who has decided to quit from our Family. We must all respect his opinion, since this is the essence of our tradition.
"Please young folks, don't lose hope. Don't let this worry you much because all is not yet lost. There is bound to be problems of this nature. The Stool Elders are seriously trying to find solution to this matter. I'm sure as I talk to you now, an amicable settlement would have been found. The man is coming back to his roots and let's welcome him with the song — 'Come back, come back, come back …", he ended, as the whole group joined him to sing the popular song.
By slarge