GIPC's New Investments Hit $3bn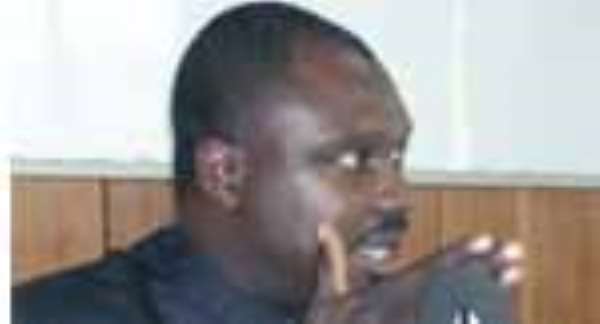 The Ghana Investment Promotion Centre (GIPC) says it has registered 92 new projects at an estimated value of $3,032.6 million (GH¢2,971.98 million) for the first quarter of 2008.
Fifty-six (56) of the projects, representing 60.9 percent, according to the centre, were wholly owned foreign enterprises, while the remaining 36 projects or 39.1 percent were joint ventures between Ghanaian and foreign partners.
GIPC last year registered 57 projects with a total estimated value of $36.75 million.
Briefing the press in Accra yesterday on the GIPC's quarterly report, Robert Ahomka-Lindsay, Chief Executive Officer of the Centre said for the first quarter of 2008, his outfit recorded a total cash investment of $460.7 million (GH¢451.5 million).
Out of this figure, he said, $442.6 million (GH¢433.8 million) constituted reinvestments, while the remaining $18.02 million (GH¢17.66 million) represented equity transfers for the projects registered.
In 2007, GIPC recorded a total new cash investment of $306.6 million (GH¢300.49 million). Out of this amount, $299.58 million (GH¢293.59 million) constituted reinvestments, with the remaining $7.04 million (GH¢6.9 million) being the equity transfers.
"Comparatively, the figure for the first quarter of 2008 represents a 50 percent increase over the same period in 2007," Mr Ahomka-Lindsay noted.
The GIPC CEO said though Indians and Chinese continued to top the list of countries from where a greater number of projects originated during the period, United Arab Emirates topped this quarter in value terms with the investment by Kampac Resources Ghana Limited being $2 billion in the Railways sector.
The other countries included UK, Lebanon, Germany, USA, South Africa, Korea, The Netherlands, Italy, Ethiopia, France and Nigeria.
During the period under review, all the 10 regions of the country benefited from the projects, with Greater Accra recording 85.9 percent- the highest number of projects.
By way of employment, Mr Ahomka-Lindsay disclosed that 9,707 new jobs were created as compared to the 2,082 created in the same period in 2007, constituting an increase of over 300 percent.
"For the first quarter of 2007, 1,818 job openings were created for Ghanaians and 264 for expatriates," he stated.
Sectoral composition of projects was manufacturing, service, tourism, building and construction, and export trade, agriculture, and general trading.
The outstanding performance of the centre, according to Mr Ahomka-Lindsay, demonstrates the resolve by GIPC to remain focused and deliver on its mandates in positioning Ghana as the preferred destination for both domestic and foreign direct investment in Africa.