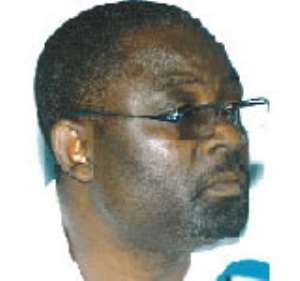 Minister of Information and National Orientation, Mrs Oboshie Sai Coffie, has denied widespread rumours, particularly in Accra, that Mr. Andrew Awinibono Awuni, Press Secretary to President Kufuor and Presidential Spokesman, has resigned his post.
Several radio stations in the Greater Accra Region announced unconfirmed reports of his resignation.
Awuni is currently in the Northern Region, and the Information Minister, per a statement issued today said he was on an official 'outreach' programme.
Awuni is known to be interested in the Bongo parliamentary seat in the December 2008 elections on the ticket of the New Patriotic Party, a bid he failed in 2004.
Born on February 2, 1960, Awuni has previously served as Special Aide to the President, Deputy Minister for Information and also Special Assistant to the Vice President.
Sources close to Awuni told Joy FM he has been speaking on various radio stations in the Northern regions on government programmes, and debunked assertions that he may have resigned to pursue his parliamentary aspirations.
Author: Isaac Yeboah