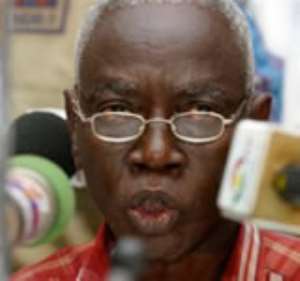 Three institutions are expected to meet next week to review the code of conduct for political parties to ensure free, fair and transparent presidential and parliamentary elections in December this year.
The three institutions are the Electoral Commission (EC), the National Commission for Civic Education (NCCE) and the Institute of Economic Affairs (lEA).
The review meeting will also be attended by representatives of all"" the political parties in the country.
The Deputy Chairperson of the NCCE, Mrs Augustina Akosua Akumanyi, announced this at the launch of the eighth National Constitution Week in Accra yesterday.
She said the representatives to the meeting were expected to be high ranking members of their parties and they would be required to append their signatures to the final document to make it binding on them.
Mrs Akumanyi further said the issues expected to be highlighted at the review meeting included violent actions that could lead to strife and mar the elections and the defacing of posters and billboards.
She emphasised that the final output would ensure that political parties were held accountable for any acts of violence and deviant behaviour by their activists.
Mrs Akumanyi said the representatives would also sign undertakings to ensure that they impress on their supporters to refrain from using offensive language and outright insults on their opponents to make the campaigning and the elections violence-free.
She indicated that the EC had recruited 1,700 people, to disseminate at the district and unit committee levels the code of conduct guiding the political parties to ensure that the foot soldiers of the various political parties knew their proper roles during the electioneering process.
Mrs Akumanyi said_the NCCE had set year as Constitutional Week because on that date 16 years ago Ghanaians voted massively in a referendum to approve the draft 1992 Constitution.
She said the NCCE would this year mount one year-long activities to remind Ghanaians of the importance of the Constitution and the need to defend it as a sacred document.
The Chairman of the commission, Mr Larry Bimi, who launched the week, said this year's elections were crucial, adding that it was the duty of the commission to educate Ghanaians to be wary of troublemakers by reporting them to the appropriate authorities for the law to take its course.
He said the citizenry could not afford to sit on the fence and allow the country to take a nosedive into violence after elections.