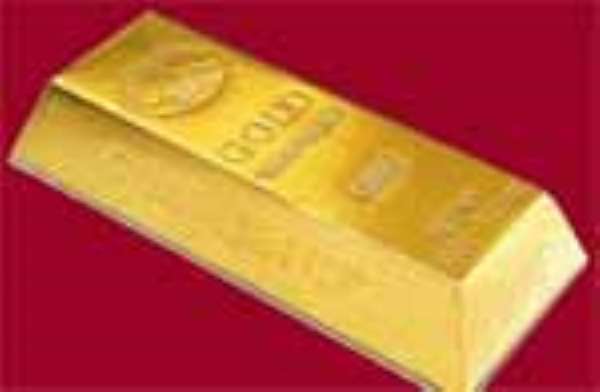 Gold price is probably due for a continuing rise, but perhaps not a rapid and steep one unless economic news is direr than what the markets are currently predicting, analysts have said.
According to them, any such rise will likely be interspersed with the occasional setbacks making gold very much a trader's market.
"Should general financial news, and stock indices, improve, then the upward pressure on the gold price will likely diminish as investors look elsewhere for profits, but it doesn't take much in the way of adverse data to spook the markets these days," they noted.
Last Thursday, gold price breached the $950 level again widely considered a key resistance level after a strong and steady run-up from the beginning of the month.
The dollar was appearing weak and major stock indices were at best erratic and there was some poor economic data coming out of the US.
But, things changed dramatically on Friday with the price plunging back over $30 with a London PM fixing of $920.
Are we going to see another upward push, a further fall back, or a steadying period?
While gold has tended to move with the strength of the US dollar, the correlation is far from an absolute one with many other financial and supply/demand factors coming into play as the price rises or falls.
At the moment, it seems that rising prices affect the jewellery market quite substantially and perceived peaks bring out investment profit taking.
Conversely, as the price falls back towards the $900 level, both sales into the jewellery sector and investor hands have tended to come in to support the price.
The investment side of the market has been seeing some changes with smaller institutions entering the gold investment fray and a corresponding increase in the number of contracts, but at a lower volume, coming into play.
To an extent, gold analysts say the situation can make the whole sector much more volatile as these smaller institutions are perhaps less likely to be long term gold investors, but short term opportunists trading in and out on perceived peaks and troughs.
Gold has always been seen as a hedge against inflation, indeed more so in areas where inflationary pressures have been particularly strong.
So far, key Western economies have been keeping inflation fairly well under control, but high oil, metals and agricultural commodity prices are beginning to have an effect, and this is likely to grow in the months ahead bringing real fears of much higher inflation rates home to roost with a positive potential impact on the gold price.
"In the short term there are signs of dollar strength which may keep the gold price relatively well controlled, but in the longer term most observers believe the dollar has further to fall against major currencies, and as this occurs we will see gold price strength; whether it will climb back into the $1,000 plus range in the next few months," the analysts added.
Again, most observers think that a gold price of $1,000 upwards will be seen again in the medium term, but this now seems like it may be a lot further away time-wise than it did only a month or so ago.
From Business Desk