Oprah School Abuse Trial Postponed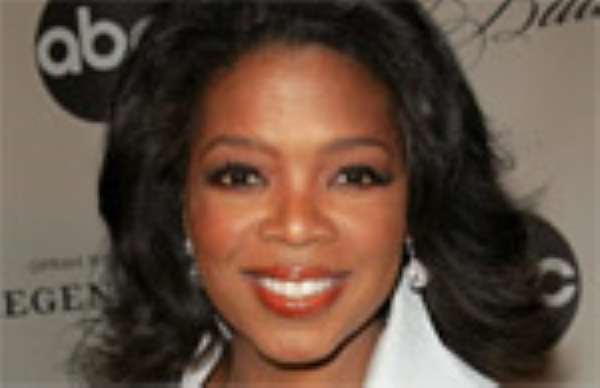 A South African court on Monday postponed the trial of a former dormitory matron accused of abusing students at a school set up by Oprah Winfrey.
A lawyer acting for Tiny Virginia Makopo said he needed more time to consult with his client. She is charged with 14 counts of indecent assault, assault and criminal injury against six teenage students and a fellow dormitory matron.
Magistrate Thelma Simpson agreed to the request. She said there would be a provisional hearing Friday and this will set a new trial date, likely in July.
"You have a right to a speedy trial but the witnesses also have rights," Simpson said. "The sooner this is finalized the better."
Makopo, who pleaded not guilty at her first court appearance last November, hid her face in a maroon towel as she entered the court building. A policewoman removed the towel but Makopo pulled a hood low over her eyes.
"I can't talk to a faceless person," Simpson said as she ordered her to remove the hood. Makopo was red eyed and appeared distraught.
Winfrey's $40 million (€25 million) school was opened in January 2007 with much fanfare, with guests including Nelson Mandela, Spike Lee and Tina Turner. It is meant to groom girls from disadvantaged backgrounds for leadership roles.
The talk show star was deeply embarrassed by the scandal, especially because she had told the girls she was the "momma bear" who would protect them.
Winfrey has spoken in the past of being raped by a distant cousin at age 9 and then abused by three other men, trusted family friends. She has campaigned for laws in the United States to protect children from abusers.
Police have said that the alleged abuse took place over four months.
Prosecutor Etienne Venter said the state was ready with its case and voiced frustration over the delay.
"We can't keep on dragging and dragging the case," he said. CNN