Ibn Chambas torn between NDC & NPP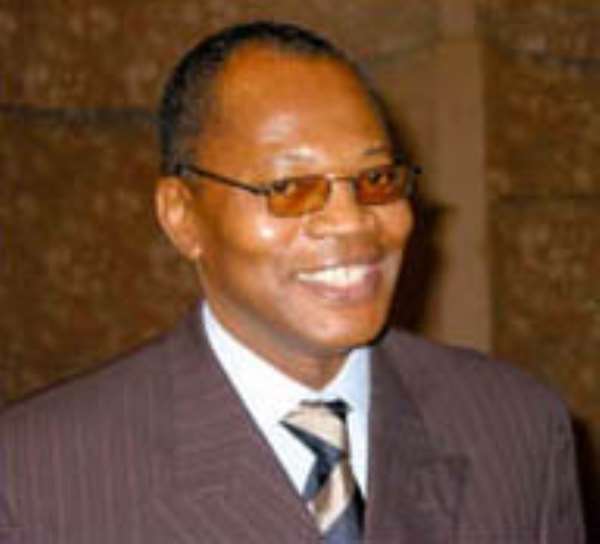 The President of the ECOWAS Commission, Dr. Mohammed Ibn Chambas, can best be described as a political hot cake as the two leading parties in Ghana's current politics are claiming him as their own.
Since the issue of a running mate to the New Patriotic Party (NPP) flagbearer became a hot issue for the media, the ECOWAS commission president has been mentioned to be one of the names that have come up for consideration by Nana Addo Dankwa Akufo-Addo.
This instantly sparked off a huge controversy in political circles as people were left asking when Dr Chambas crossed carpet to the elephant fraternity. Dr. Chambas who for a long time was a Provisional National Defence Council (PNDC) deputy secretary for Foreign Affairs and deputy minister of foreign affairs and later of education, took a career that, now makes him more a diplomat than a politician as the ECOWAS commission president.
Also a former National Democratic Congress (NDC) Member of Parliament for Bimbilla, Dr. Chambas is alleged to have picked an NPP membership card soon after commencing his diplomatic career at the ECOWAS. Media reports are that Dr. Chambas is also a member of the NPPs Ayawaso West Wuogon Constituency in the Greater Accra where he owns a plush residential facility. National executives of the NDC for 'want of a better word' told the Heritage newspaper that Dr. Chambas has never ever and will not join the NPP.
According to the NDC, Dr. Chambas is still an NDC member of good standing at his Bimbilla constituency. He is said to be assisting the party immensely. Indications are that the NDC is preparing to issue a statement on Dr. Chambas' membership of the NDC.
NDC executives would not want to speak on the issue, as they claimed they did not want to make any statement or action that would divert public attention from issues of the bloated register in Ashant and the good media reportage that running mate to the NDC flagbearer, John Dramani Mahama, was enjoying.
The NDC national executives insisted that they would not want to pre-empt the content of the statement to be issued when the The Heritage pressed further for answers. Sources close to Dr. Chambas have also told the Heritage that as a diplomat, he would not raise his finger or tongue on the issue.
source: The Heritage