Embrace Election 2008 with circumspection: Aliu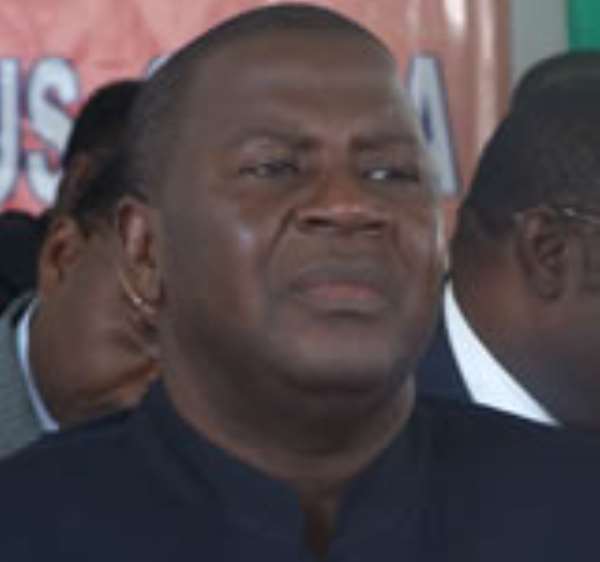 Vice President Alhaji Aliu Mahama at the weekend, asked Ghanaians to embrace Election 2008 with circumspection in order to avoid the spate of violence that had characterised similar elections in some African countries.
"This is the fifth General Election to be conducted in Ghana since constitutional democracy was restored in 1992. In other countries, elections have been the defining moments that set the people on a slippery road to violence, death and even civil war.
"Ghana has been spared this scourge but we must not be complacent," he said when he addressed the closing ceremony of the Centenary celebration of the Ahmadiyya Muslim Mission, dubbed: "Khilafat Ahmadiyya" at Gomoa Pomadze, near Winneba in the Central Region.

The two-day meeting that attracted over 300 Ahmaddis from Ghana and neighbouring West African countries was on the theme: "Love for All, Hatred for None.
Vice President Mahama said Government was committed to a peaceful transition and had already taken steps to ensure that the stability and progress of the nation was not compromised.
He expressed the hope that the Mission could facilitate the stability and progress of the country by spreading its development programmes throughout the country to touch the lives of many Ghanaians.
Vice President Mahama however acknowledged the huge investment of the Mission in the fields of education, health and agriculture.
He commended the Ahmaddis for practically demonstrating their preparedness to co-operate with all religious bodies to achieve unity, harmony and peace for Ghana.
"These admirable traits of the Mission in its vision to provide a medium or pathway between Man and Allah can be attributed to a humane, enlightened and spiritual leadership that leads the faithful to remain steadfast and committed to the message of the Holy Prophet.
"The Ahmadiyya Muslim Community has made a lot of progress by propagating the Islamic message of peace and justice throughout the world…The most cherished one for me is tolerance."
Hazrat Mirza Masroor Ahmad, Khalifatul Masih V, Supreme Spiritual Head of Ahmaddis said the centenary celebrations had imposed on members of the religious organisation the need o uphold the rules and regulations of the Koran and to shy away from immorality.
The Ahmadiyya Mission was founded in 1889 by Hazrat Mirza Ghulam Ahmad at Qadian in India.