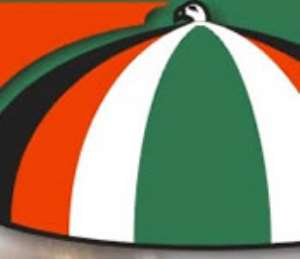 The NDC parliamentary candidates for Bole and Sawla-Tuna-Kalba constituencies have been elected at separate delegates' conferences held in Bole and Sawla over the weekend.
At the delegates' conference held in Bole, the party elected a 57-year-old marketing executive of the DuPaul Wood Treatment, Alhaji Joseph Saaka Akati with 129 votes as their parliamentary candidate for the forthcoming general elections as against the 30 votes cast for his counterpart, Alhaji Sampson Seidu, an accountant of the Ghana Education Service.
At the delegates conference held at Sawla in the newly created Sawla-Tuna-Kalba District, the incumbent member of parliament, the Mr. Dery Sorditey won 150 votes to emerge candidate to contest for the party as member of parliament, for the December elections, as against the 15 votes won by Mr Turmah Baryel, a one time NDC member of parliament for the constituency.
Both elections were supervised by the party regional executives, and conducted by the Electoral Commission.
Earlier in a speech delivered after the elections, Alhaji Akati called on members of the party to rally behind him for a massive win in the coming elections and to guide against other politicians who will want to dissuade them from the NDC.
The Mr. Sorditey said that the NDC, when voted back into power has no intention of scrapping off the National Youth Employment Programme initiated by the NPP Government.
According to him the NDC will rather ensure that conditions were improved
to enable the programme to function effectively through increased salaries and allowances, especially for the auxiliary nurses, and teaching assistants.