Tariff Advisory Board Set Up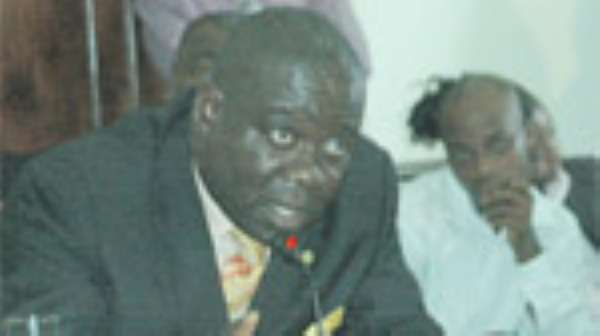 THE MINISTER for Trade, Industry, Private Sector Development and President's Special Initiative, Joe Baidoe-Ansah has announced the establishment of a Tariff Advisory Board (TAB) to provide a more structured and transparent approach to tariff reviews.
The seven-member board, according to the minister, would include a chairperson and six members, two of which would come from the Trade and Industry Committee of Parliament, and serviced by a secretariat, a research and analysis staff, complaints and documentation staff and investigation staff.
Hon Baidoe- Ansah made this known at a stakeholders' meeting held in Accra to interact and exchange views on the establishment of a tariff advisory board by the ministry.
He said the establishment of the board would give the private sector recourse to remedies for unfair competition as was the case for other countries that use tariffs to protect local industry against unfair competition.
"Through this approach we could also strengthen inter institutional coordination in the implementation of trade law and policy for the mutual benefit of both government and private sector".
Hon Joe Baidoe-Ansah hinted that currently no structure had been processed for seeking tariff review; therefore many economic operators and private sector associations had sometimes out of frustration, resorted to exerting political pressure on the government through the mobilization of public opinion to back their demands for ad hoc tariff review.
Even though the date for the formation of the board was not given the minister noted that the tariff board would assume additional functions if the minister so determined.
By Linda Tenyah & Edna Akintonde