NAPRM activities will be non-partisan - Prof. Adjepong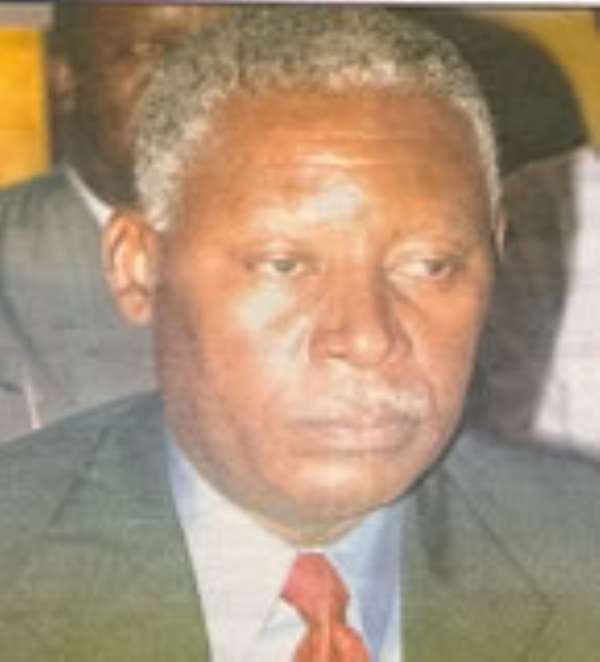 Reverend Professor S. K. Adjepong, Chairman of the Governing Council of National African Peer Review Mechanism (NAPRM-GC) says the NAPRM would insulate itself from partisan politics and insist on non-politicisation of its operations.

He noted that remaining non-partisan was the only way the Council could achieve its objective of good governance, democracy and socio-economic development for the people.

Rev. Prof. Adjepong was addressing a day's workshop on the 2007 Annual NAPRM Report for Stakeholders in the Western Region at Takoradi.

They included representatives of Metropolitan, Municipal and District Assemblies, political parties, identifiable groups and a delegation from Hanns Seidal Foundation in Germany.

"The African Peer Review Mechanism (APRM) is African self-monitoring system and a non-partisan process," Rev. Prof. Adjepong added.

He said Governing Council members would insist on non-politicisation of its activities, adding "so far government has been very supportive in this direction".

Rev. Prof. Adjepong pointed out that corporate governance, socio-economic development, economic governance and management, democracy and good political governance were areas expected to be reviewed by APRM.

He announced that NAPRM had established Oversight Committees in 28 assemblies and the rest in other assemblies would be established soon "to ensure the people's active involvement and ownership of the process".

He said Metropolitan, Municipal and District Chief Executives were expected to support the NAPRM Oversight Committees to operate effectively but not to interfere in their operations.

The Rev. Prof. said APRM would conduct its activities in a scientific manner that would enable the people identify their weaknesses as well as their strengths and evolve pragmatic strategies to solve problems on the African Continent towards prosperity.

Mrs Fanny Kumah, Coordinator of National Commission for Civic Education (NCCE) said the people's understanding and commitment to NAPRM was crucial for national development.

She said NCCE must be adequately resourced to enable it fulfil its mandate to educate the people on their rights and responsibilities as well as effective citizens' participation in the NAPRM process.

Nana Kobina Nketsia V, Omanhene of Essikado, urged the NCCE to be proactive in its activities to educate the people on their civic rights and responsibilities.

He said it could organise regular "Meet-The-Press" programmes instead of the sector ministries, departments and agencies, adding, "The paradigm is wrong."

Nana Nketsia called on African Leaders to endeavour to free the Continent from colonial bondage that still existed in many sectors.