Cushion poor against high food prices-Ban Ki-moon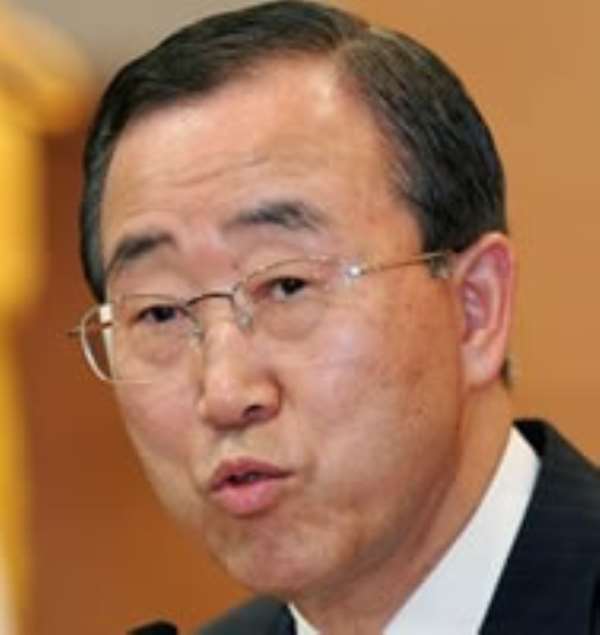 The United Nations Secretary-General Ban Ki-moon has urged governments to cushion the poor against the effects of increasing world food prices.
He said the situation was precarious and needed urgent steps to ensure that the poorest of the world's poor did not unduly suffer the high food prices.
Mr. Ban Ki-moon was speaking to journalists in Accra on Saturday.
He is expected to deliver a key note address on Sunday at the United Nations Conference on Trade and Development (UNCTAD) currently going on in Ghana.
High food prices in the world are causing anxiety among world leaders.
The crisis has led to violent protests and riots in Haiti and some parts of Africa resulting in some deaths.
"Solving the crisis immediately is of paramount importance", said the UN Secretary-General.
He expressed the hope that the Accra meeting will begin to fashion out ways of cogent solutions to the crisis.