UN Secretary-General Ban Ki-Moon To Visit West Africa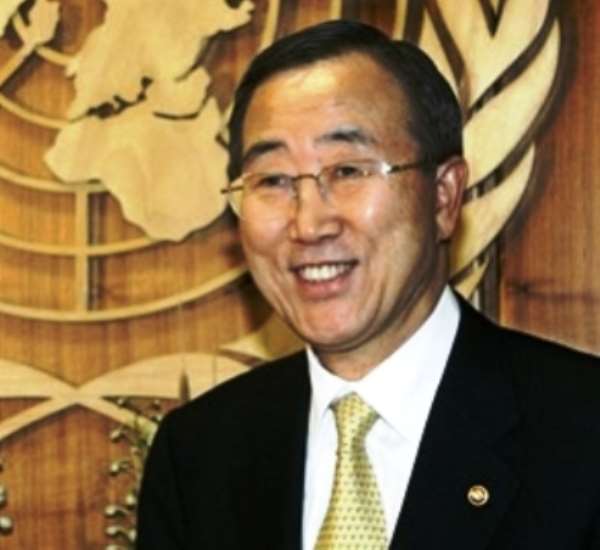 UN Secretary-General, Ban Ki-Moon     The UN Secretary-General, Ban Ki-Moon accompanied by his wife, will pay a six-day visit to West Africa from April 18-24, a statement from the UN Information Centre in Accra said.
The statement said he will make official visits to Ghana, Liberia, Burkina Faso and Cote d'Ivoire. His first stop will be Accra where he is scheduled to address the opening of the 12th United Nations Conference on Trade and Development (UNCTAD) and hold talks with President John Kufuor and Foreign Minister Akwesi Osei Adjei.
The statement said from Accra, he will travel to the Liberian capital, Monrovia, where he will meet with the country's leadership, the leadership of the UN Mission in Liberia and the UN Country Team.
From Monrovia, the Secretary-General will travel to Ouagadougou, Burkina Faso, where a bilateral meeting is planned with President Blaise Compaore, the Facilitator of the Inter-Ivorian Dialogue and current Chairman of Economic Community of West African States (ECOWAS).
His final stop is Abidjan, Cote d'Ivoire, where meetings are planned with President Laurent Gbagbo, the Prime Minister, opposition leaders and civil society. He will also meet with the leadership of the UN Operation in Cote d'Ivoire.