Forum Solely For Flag Bearers - Organisers Declare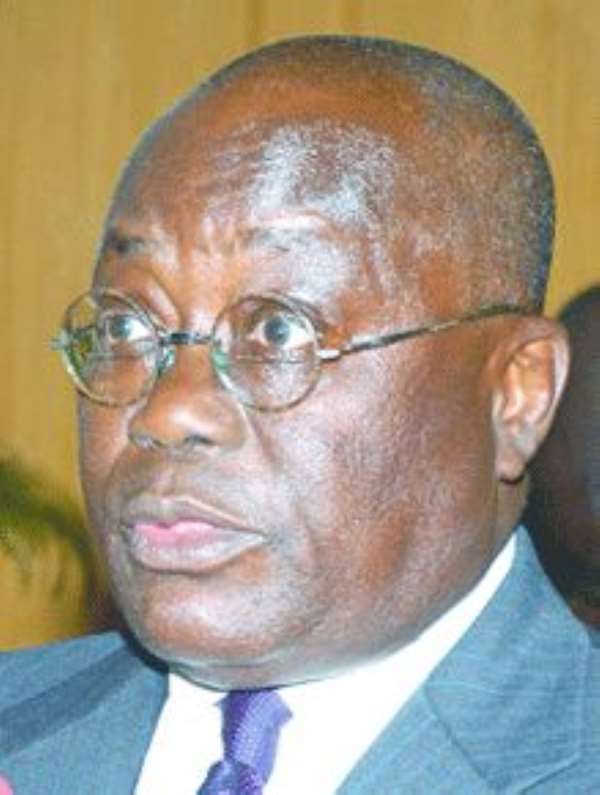 The Kwame Nkrumah University of Science and Technology (KNUST) has made it clear that its energy seminars designed for presidential candidates of political parties are not meant for running mates.
A source at the university told the Daily Graphic in Kumasi yesterday that as agreed in principle and accepted by the presidential candidates, the seminars were not meant for any other persons in the political parties.

The source was reacting to media reports that the presidential candidate of the National Democratic Congress (NDC), Professor J. E. A. Mills, had delegated his running mate, Mr John Dramani Mahama, to represent him at one of the seminars scheduled for today.

However, Mr Mahama, who arrived in Kumasi yesterday to a big welcome by NDC supporters, indicated that he would be representing Prof. Mills at the seminar.

Prof. Mills and the flag bearer of the New Patriotic Party (NPP), Nana Addo Dankwa Akufo-Addo, are billed to participate in today's programme, according to the schedule agreed on originally.

The source said the organisers of the seminar had not received any official message from Prof Mills nor the NDC delegating Mr Mahama to stand in for him.

"It follows, therefore, that we are looking forward to seeing Prof Mills, and no other person, tomorrow," the source stressed.

It indicated that the university only heard of developments in the NDC camp on radio yesterday morning and could, therefore, not rely on them.

 "We have even asked your paper, the Daily Graphic, which is one of the sponsors of the seminar, to continue with the advertisement for today's programme in its issue for today which features Prof Mills and Nana Akufo-Addo," the source said.

According to the source, Nana Akufo-Addo had confirmed his participation in the programme.
Meanwhile, Mr Mahama has paid a courtesy call on the Asantehene, Otumfuo Osei Tutu II, at the Manhyia Palace, during which he stated that he would represent Prof Mills at the KNUST seminar today.

He said he decided to seek the blessings of the Asantehene before he attended the KNUST seminar.

The seminar, put together by the College of Engineering of the KNUST, is meant to give a platform for the presidential candidates to present their visions on energy to Ghanaians.

Their presentations will be a basis for Ghanaians to judge them on their future decisions when any of them becomes President.

Already, the People's National Convention (PNC) presidential candidate, Dr Edward Mahama, and his Convention People's Party (CPP) counterpart, Dr Paa Kwesi Nduom, have taken their turns.

The organisers were forced to postpone the programme for the NDC and NPP presidential candidates upon requests from both camps.

Story by Kwame Asare Boadu.