I won't be a scapegoat – Hackman on Alan's resignation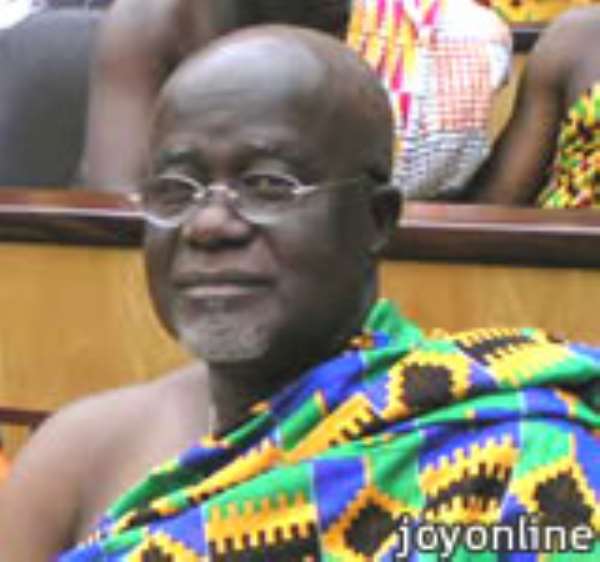 Barely 24 hours after the resignation of Alan Kyeremanten, one of the losing 15 presidential aspirants of the New Patriotic Party (NPP), accusations and counter accusations have begun flying within the rank and file of the ruling party.
Kuuku Welson-Jones, a spokesman of Kyeremanten earlier during an interview on the Super Morning Show accused Mr. Hackman Owusu-Agyeman of intimidating and harassing Kyerematen's supporters in the party.
In response to that accusation, Owusu-Agyeman, who is also the MP for New Juabeng said, "I refuse to be a scapegoat." He was answering questions on Kyerematen's resignation on the Super Morning Show.
In his resignation letter which he personally handed to the Party's chairman Thursday evening, Kyeremanten cited intimidation and alienation of his supporters in the party, including members of parliament as some of the reasons for his resignation.
Owusu-Agyeman reacting, decided to respond directly to Kuuku's accusations, which he described as outbursts. He referred to issues surrounding the eligibility of one Dr. Annor, the Ashanti Regional Treasurer of the NPP, who did not resign his post and wanted to contest for a parliamentary ticket. According to Owusu-Agyeman, that was in breach of party rules and, so he protested. He said his protest letter is before party executives for consideration.
He said he takes strong exception to the accusation that because Dr. Annor is a supporter of Kyeremanten that is why he is being hounded.
Owusu-Agyeman argued that there are no special rules and regulations for Alan's people and another for Hackman's people and others in the party.
He said the party was formed long ago before many people and the party is bigger than everybody, warning that "the party can not be built on lies and untruths."
He opined that genuine Busia-Danquah people will never resign from the party. He said however that Kyeremanten's resignation would not affect the party in anyway, even though, he wishes that he changes his mind.
He cited the resignation of Alhaji Inusah and Dr. Wereko-Brobbey in the past which did not affect the party in anyway.
He said "some people think they are tin gods, and therefore, they want special treatment."
He was emphatic in denying his involvement in anything that might have necessitated Kyeremanten's resignation.
"I absolutely have nothing to do with his resignation, may be they have their own agenda. I refuse to be a scapegoat" He said.
By Emmanuel K. Dogbevi