Ghana is OKSays MOFA as food security scare hits the world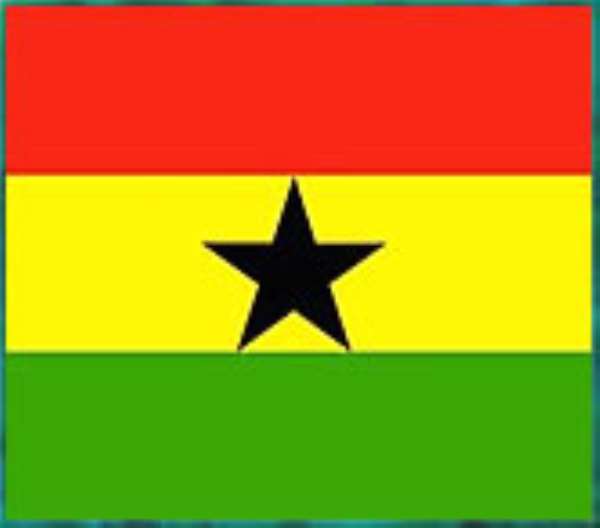 The Minister of Food and Agriculture (MOFA), Mr. Ernest Debrah, has reassured Ghanaians that the country has enough food in stock and would not be affected by the recent food shortages across parts of the world.
There have been severe food security threats in many countries around the world including Ghana's close neighbours but Mr. Debrah said, despite the food shortage in the northern sector, the favourable weather conditions in southern Ghana in 2007, Ghanaian staples, except rice, sorghum and millet showed appreciable increase in production countrywide.
Rising food prices have led to food riots in a number of countries and the Food and Agriculture Organization (FAO) recently had to issue a global warning.
But Ghana's Agric Minister said, "There is enough food in Ghana until the next harvest and the observed increase in the price of some food commodities, especially maize is as a result of speculations of shortages by farmers and traders." He was speaking at the Meet-the-Press series in Accra yesterday.
He mentioned a number of activities and programmes MOFA had embarked upon to ensure secure food supply.
Mr. Debrah said the objective for 2008 is to address food security issues through contingency planning, emergency preparedness including establishment of strategic stocks to address the negative effects of climatic change and natural disasters.
He said, "In order to respond adequately to the food needs of victims of natural hazards and other calamities, the ministry will use the pro-cocoon technology to store about 53,000 mt of maize as national strategic stock."
He explained that with the pro-cocoon technology, grains can be stored without adding any chemicals for about 10 to 15 years. He said this strategic storage "is the beginning of establishing a national security stock for Ghana".
The Agric Minister said some facilities of the former Ghana Food Distribution Corporation will be rehabilitated for use in the national buffer stock programme.
He said under the agricultural mechanization programme, eleven locations have been selected to establish mechanisation centres with private companies to manage the centres selected and a number of agricultural machinery equipment including 55 tractors and accessories have been set aside for the programme.
To enhance farmers' access to mechanized services, he said 900 tractors, 21 power tillers and 39 water pumps were assembled and distributed, and a total of 120 farmers (including 50 women) were trained in animal traction as trainer of trainers.
Touching on the bird flu, Mr. Debrah said "Ghana is indeed on record for being the only African country that has so effectively and efficiently controlled the avian influenza outbreak".
He said as a control measure, 56,790 birds on 9 farms not affected by Avian Influenza were also destroyed. In addition, a total of 193,903 eggs were destroyed. GH ¢160,000 was paid as compensation to the affected farmers.
Assessing the damage caused by the flood in the three northern regions last year, he said estimated total metric tons of 13,880.55, 238,682.0, 4,513.0 of crop production were lost in Upper East, Northern and Upper West regions respectively.
In agricultural financing, the Minister said a total of GH¢544,238.92 was disbursed as credit to farmer groups in production, storage, processing and marketing activities in project districts of the Livestock Development Project and Cashew Development Project.
Giving the outlook for 2008, Mr Debrah said the MOFA will pursue its goal through the Second Food and Agriculture Sector Development Programme (FASDEP II). The programme includes food security and emergency preparedness, improved growth in incomes and stability, sustainable management of land and environment and application of science and technology in food and agriculture development.
The MOFA in 2008 and beyond plans to maintain self sufficiency in staple food production (maize, yam and cassava), increase production of rice and cowpea by 50 per cent respectively by 2010, conserve animal feed and seed as national strategic stocks, increase population of small ruminants (sheep and goats) and rural poultry (including guinea fowls) by 50 per cent by 2010 and increase production of tree crops (oil palm, citrus, mangoes and cashew) by 5,000 hectares each by 2010.
It also intends to provide 66,400 youth farmers with entrepreneurial skills and farm plots by 2010, develop and implement a national agricultural youth programme by December 2008, train farmers, processors and exporters in the export sector in export production, processing and marketing by 2010 and empower 30 per cent of Ghanaian farmers to receive extension information through extension demonstrations and the use of audio-visual aids by 2010.
Please see below our editorial of 14th April 2008 .on the international food crisis…
The world food crisis:
What are we eating or should we be eating?
Credible reports from credible sources like the Food and Agricultural Organization (FAO) of the UN speak of rising food prices which could go up by as much as 50% in the current fiscal year.
Henri Josserand, of the Global Information and Early Warning System of FAO last week said, "Food price inflation hits the poorest hardest, as the share of food in their total expenditures is much higher than that of the wealthier nations."
(See ADM of yesterday). What this means is that we must brace up for tough times ahead. However, our Minister of Food and Agriculture also assured us last week that adequate preparations have been made by our government to face any food challenges ahead. That indeed, is very reassuring, but all the same, we must take the FAO warning very seriously. It is conceivable that 90% or more of the rice we consume is not produced by us. As for wheat and wheat-based products a good 100% comes from abroad. Though we produce maize, we still rely on some imports to make up for the shortfalls.
These three cereals have now colonised the world and that's where we believe the problem lies. Many indigenous foods, nutritious and abundant, which local communities depended on, have been marginalised by the overdependence on these three cereals.
As their prices soar, because the world has discovered other uses for them, the solution would lie in going back to the basics. Governments, especially of the poorer countries of the world, must evolve new strategies to encourage their people to consume more of their indigenous foods.
There are varieties of cassava for example, which are just as palatable as yam and certainly more palatable than potatoes, but they have gone out of fashion and the starch producing variety is rather being encouraged for industrial uses. Eating cassava as a staple has now out completely in many homes. Sweet potatoes are considered among the most nutritious of tubers, so are cocoyams etc but hardly do they feature as staples in many homes.
Millet and guinea corn used to be the main cereal staples in the northern regions, now they have been swamped by rice and maize and wheat-based products. We can reverse the rising cost of food if we want to! Those who determine the prices and uses of rice, maize and wheat and may have never heard of nkontomire or bankyi are not indigenous people. They are to be found in the food and mercantile exchanges of the richer nations....Let's eat local and we will escape the clutches of their greed!