Opeele defends controversial remarks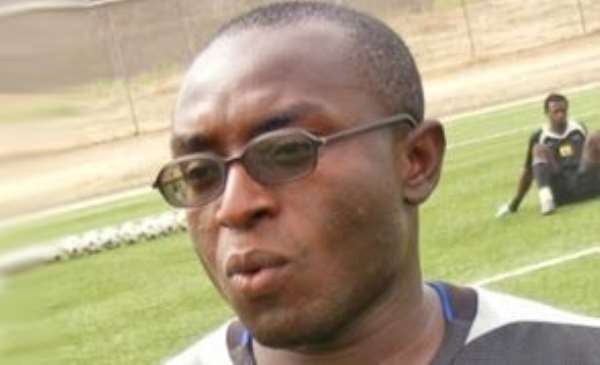 Isaac Opeele Boateng claims his outspoken and controversial nature is what the Onetouch Premier League needs to attract fans into the stadiums. Fan numbers have dwindled over the years with many Ghanaians happy to take a place on the couch and in pubs to watch an English League games rather than a domestic league match.
It is one prime area of concern ahead of the resumption of the second round but the Tema Youth coach says the problem could be partially solved if coaches of the other top flight sides do their bit in hyping up the games."The coaches add no excitement ahead of the game. They don't get the fans interested. All they speak about is if God permits we will win but God is on everyone's side.
"The reason people run to the pubs to see English games is that apart from it being good football, they give you reason to be interested with the things they say and that is what I am trying to do.
"When we played Kotoko there was a full house but for their other games, the stands aren't so full. It is because due to the things I said, people had come to the stadium to watch me," he told KickOffGhana.com.
The self appointed Special One of Ghana football who idolizes Jose Mourinho claims he is about the best coach in the country even though his club Tema Youth is struggling to avoid relegation.
"I met players who weren't used to me but now we have put twenty players on transfer and brought in players who can understand my philosophy.
"Even though we are second from bottom, the point's difference between us and the other clubs isn't huge so I am expecting that we will finish in the top five position."
Opeele who is the youngster coach in the top flight says his ambition is to go and coach either Hearts or Asante Kotoko to win the African Champions League trophy by the 2012.
His immediate priority though is to retain Tema Youth Youth's top flight status with his words certain to keep the spotlight on the club for much of the second half of the season.