Seven police hurt in Spanish bomb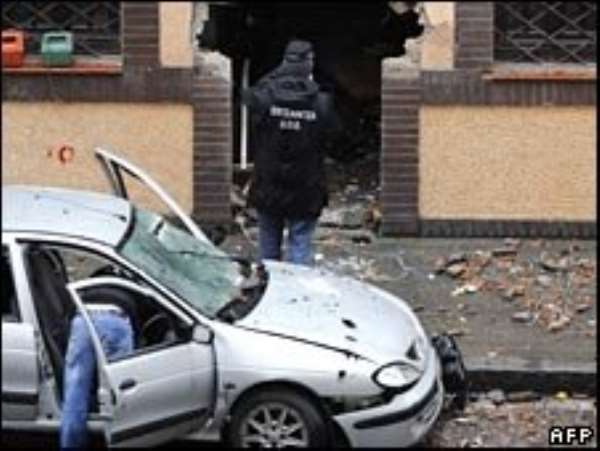 A bomb has exploded outside an office of the ruling Socialist party in Spain, lightly wounding seven police officers. Police said the blast, in the northern Basque city of Bilbao, happened at 0600 (0400 GMT), after a telephone warning. The separatist group Eta has been blamed for the attack, which seriously damaged the building.
The explosion came a day after parliament was inaugurated in Madrid, following elections won by Socialist PM Jose Luis Rodriguez Zapatero.
A police spokesman said a suspicious package had been spotted outside the building and officers had begun moving residents away from the area when the device went off.
The seven officers caught by the bomb were all treated for minor injuries and are not thought to have needed hospital treatment. Last month Eta said it was behind the murder of a former Socialist councillor outside his home, two days before the 9 March general election.