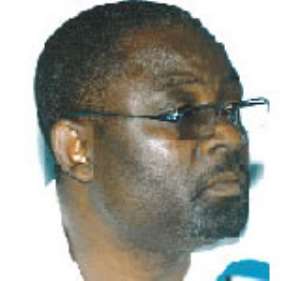 The Presidential Press Secretary, Andrew Awuni, says the Kufuor administration's commitment to improving the living standards of Ghanaians is unsurpassed.

According to Awuni, the government has kept much faith with the people and delivered on election promises since assuming office, and that no other government Ghana has ever seen comes close to that dedication.
Mr. Awuni said this in an interview with Ekourba Gyasi on Adom FM's Dwaso Nsem on Thursday.
Speaking on a host of issues bordering on President Kufuor's tenure as he prepares to take a bow in nine months, Mr. Awuni stressed that the array of policies formulated and projects undertaken are strong proofs of what the administration has done.
On President Kufuor's zero tolerance for corruption which some schools of thought believe has not been carried through, Mr. Awuni stated that no government since Ghana's independence has shown much commitment to the fight against corruption than the present government.
He said through the introduction of laws such as the Public Procurement Act and the Whistle Blowers Act corruption has been put in check as the situation would have been worse without the introduction of such measures.
He also added that with introduction of the various anti-corruption laws public officials are now more careful in taking decisions as they may be called upon in future to answer any act of omission or commission on their part.
The President's Press Secretary reminded those who accuse the government of corruption that the fight against corruption is a gradual process and is not fought by the use of the whip, neither is it fought by the mere levelling of allegations nor unsubstantiated media reports.
He further stated that the recent public sitting of the Public Accounts Committee of Parliament goes a long way to show that the government led by President Kufuor is committed to the fight against corruption.
Mr. Awuni said President Kufuor has laid a solid foundation that will go a long way in checking corruption and what is needed is a step up to the implementation of the existing laws by state institutions such as the Serious Fraud Office (SFO), Commission for Human Rights and Administrative Justice (CHRAJ) and the Police.
According to him President Kufour has not reneged on his promise of ensuring zero tolerance for corruption when he assumed office eight years ago as every thing is on track to ensure that his vision is fulfilled.
Touching on recent allegations of the voters' register being bloated, Mr. Awuni noted that there should be no cause for alarm since the process of compiling a register for the December elections has not been completed. He was sure the register will be cleaned of any discrepancies before Ghanaians go to the polls in December.
Author: Kojo Addo