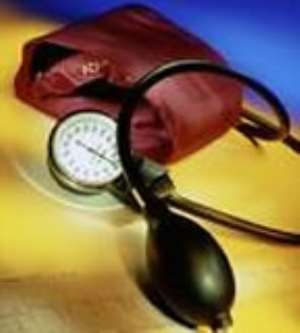 With over 10 million women and children in developing countries still dying every year from largely preventable and treatable causes, a new report by United Nations agencies and their partners calls for scaling up health care systems to reduce maternal and child deaths.

"Tracking Progress in Maternal, Newborn and Child Survival" finds that few of the 68 developing countries that account for 97 percent of maternal and child deaths worldwide are providing the necessary health care to save lives.

The 2008 report was released on Wednesday as leading global health experts, policy-makers and parliamentarians convened in Cape Town, South Africa, to address further efforts to slash maternal and child mortality by 2015, part of a set of internationally-agreed targets known as the Millennium Development Goals (MDGs).

A statement released by the UN Information Centre in Accra said the report highlighted the progress made in many of the 68 countries in areas such as preventing measles and malaria, including through the provision of vaccinations and insecticide-treated mosquito nets.

"Nonetheless, treatment for potentially fatal illnesses and other vital health services still fail to reach the majority of women and children," according to a news release on the findings of the report.

The report also identifies four "missed opportunities to save lives" – family planning, skilled care at birth, clinical care for sick children and nutrition.

At the same time, it notes that a number of countries, such as China, Haiti, Turkmenistan and several in sub-Saharan Africa, have made progress in the past three years in reducing the number of under-five deaths.

In addition, 16 of the 68 countries are now "on track" to achieving Goal number 4 on reducing child mortality.

The report urges Governments and their partners to improve health care for women and children, including by tackling obstacles such as weak health systems, funding shortages and inequalities in access.

And while donor funding for maternal, newborn and child health has risen in recent years, resulting in significant health gains, health systems remain "grossly under-funded" relative to the needs, it adds.
Source: GNA