Ghana exports 60,000 barrels of oil per day in 2010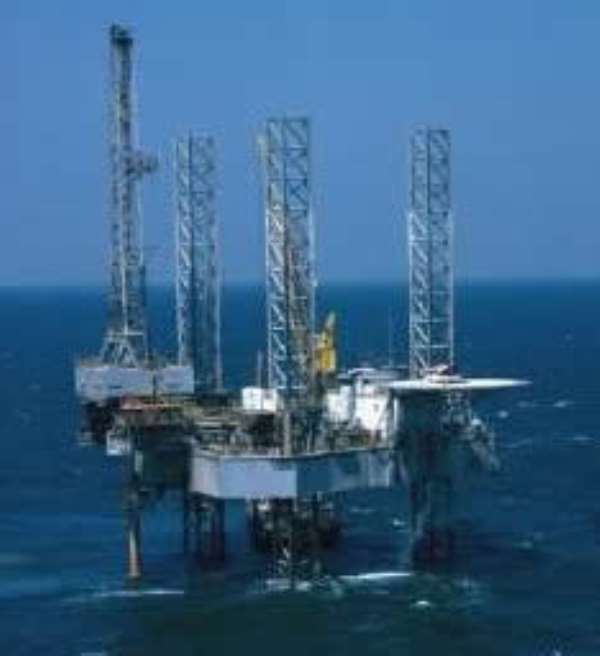 Oil experts estimate that Ghana will by the second quarter of 2009 or early 2010 export about 60,000 barrels of oil a day.
This is expected to move up to 200,000 barrels a day depending on the quantities available, Sheikh I.C. Quaye, Greater Accra Regional Minister, said in Accra on Wednesday.
He said with an estimated production of about 250,000 barrels a day, the country stood to gain 72 million metric tons of gas, which could generate 250 megawatts of energy to supplement the country's energy needs.
The Regional Minister, who made these remarks at a day's regional consultative meeting with stakeholders to solicit views and comments for the Oil and Gas Policy, said Ghana's oil discovery would be meaningless unless every Ghanaian benefited from the resource as well as its developments.
The meeting was attended by the Ghana Navy, student representatives and other members of the Regional House of Chiefs, Labour Commission, National Commission on Children, security agencies and the media.
Sheikh Quaye said the policy when finalized would ensure that the whole process did not lead to total neglect of other sectors of the economy, adding, "best practices must be examined and incorporated into our national policy".

Professor Kwaku Appiah Adu, Director of Policy Planning Monitoring and Evaluation at the Office of the President and the Head of the Technical Committee, said Ghana had a vision of becoming a net exporter of petroleum and petroleum products.

He explained that measures were being put in place to ensure that the environment was not polluted.

The policy would be an open-door one to encourage the continued licensing of several oil companies, review existing petroleum laws, reduce block size and enforce relinquishment.

Prof. Appiah Adu noted that the policy would also encourage private sector participation and prepare procedures and criteria for biding, while preventive measures would be put in place to avoid spillage.

"A Maritime Coordination Centre will be developed and the National Oil and Gas Policy when finally developed will provide the framework for development of the industry master plan and the views being collated country-wide are crucial for the whole process."

Stakeholders expressed the joy of the discovery of oil and urged government to treat the process with caution.