I Stand For Leadership, Service Says O.B. Amoah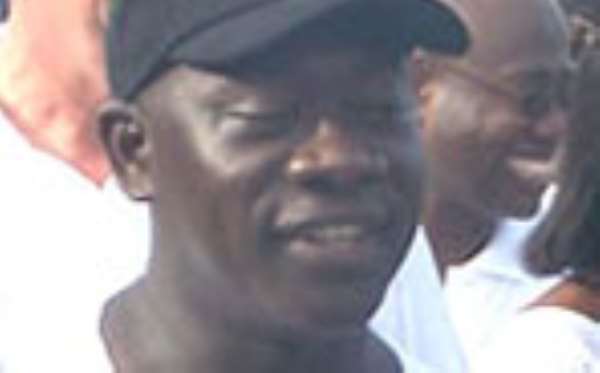 THE DEPUTY Minister of Education, Science and Sports, O.B. Amoah, has reiterated his commitment to a leadership in service that would galvanize and transform into laudable developmental achievements the skills, ideas and resources of the people of the Aburi-Nsawam constituency.
The Deputy Minister, who has an eye on the constituency's parliamentary seat, said should he get the nod, his task would be to gain the commitment of party members, motivate and work with them in unity toward promoting development and peace in the constituency.
"My first task would be to maintain an effective relationship with party members and leaders, opinion leaders, traditional rulers, political appointees and our loyal party foot soldiers.
"We need to increase the popularity of the party and maximize votes to retain power but this will require motivation and empowerment of the party loyalists.
"With regard to empowerment, we need to trust and respect each other, share ideas, vision, achievements, be part of decision making and facilitate development for the community," he explained.
Mr Amoah, a lawyer by profession, has chalked a lot of successes not only in his capacity as a deputy Minister, but also as a member of the New Patriotic Party (NPP) in the Akwapim-Nsawam constituency.
He has established the Outreach Business and Empowerment Scheme (OBES) which has provided healthcare for the people of Akwapim-Nsawam through a lot of medical outreach programmes.
OBES has as well provided support for a lot of local businesses, farmers and party activists.
Mr Amoah was the brain behind the establishment of the Akwapim South United Football Club and the construction of a modern school building for the Aburi Presbyterian Primary School.
He is a patron of the YEHS Foundation, a Non Governmental Organisation (NGO) that focuses on the development and pursuit of policies for the advancement of the youth and the provision of medical care as well as educational opportunities for communities.
He is married with three children and very active in farming.