CJA rubbishes Dr. Tuffuor, A-G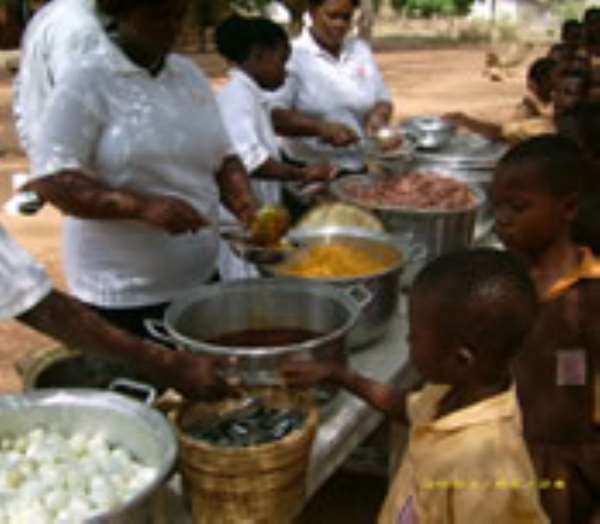 The CJA has rubbished explanations by the Executive Chairman of the School Feeding Programme (SFP) of corruption allegations levelled against him.
It said the explanations offered by Dr. Amoako Tuffuor were flawed and the intervention of the Auditor-General Mr. Dua Agyemang in the matter bizarre.
A leading member of the Committee for Joint Action, Mr. Kwesi Pratt Jnr. said Dr. Tuffuor's tactics of insult could detract from the main issues.
According to him, the Executive Chairman virtually admitted to all the adverse findings made against him.
The CJA held a press conference a few weeks ago and called for the immediate dismissal of Dr. Tuffuor citing massive corruption in and mismanagement of the school feeding programme.
Quoting from a 2006 audit report prepared by the pricewaterhousecoopers, the committee said millions of cedis had been transferred to districts that never received any money.
It added that some schools that were not supposed to
receive money from the programme had been receiving funding while others that were on the list of beneficiary schools were not receiving funding.
"Who is making those decisions?" the committee asked.
Responding to the litany of allegations made against him, Dr. Tuffuor accused the CJA of mischief arguing the report that was quoted was not a substantive audit report.
He said some of the issues raised had also been explained and yet members of the CJA mischievously cited them to back their call for his dismissal.
The A-G also reacting to the issues said he was going to institute an investigation into the activities of the SFP.
He said he was not going to work with the pricewaterhousecoopers' report because it was not commissioned by him as the Constitution stipulates.
Mr. Dua Agyemang quoted the Constitution as saying that it is only he who can authorise an audit into any public accounts in the country.
Any audit therefore conducted without his authorisation is illegal, he argued.
But that argument, the CJA says is irrelevant.
Mr. Pratt said "we would like to say that the audit findings by the pricewaterhousecoopers should be judged on the basis of whether or not the findings are accurate.
"It is irrelevant whether or not the Auditor General sanctioned the audit", he pointed out.
Mr. Pratt said the CJA still stands by its demands that Dr. Tuffuor be dismissed immediately, an enquiry conducted into the activities of the SFP and the prosecution of all those known to have perpetrated fraud and committed crimes against the programme.
Story by Malik Daabu