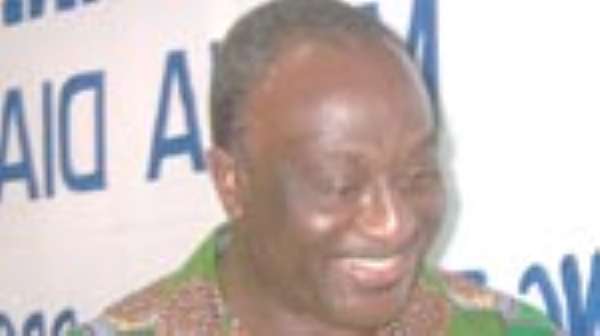 Alan Kyerematen, runner-up to Nana Addo Dankwa Akufo-Addo in the New Patriotic Party (NPP) presidential primary held last December, has commenced a national thanksgiving tour with a visit to the Volta Region.
During the tour, which took him to Sogakope, Ho and Hohoe, the former presidential aspirant who now coordinates affairs of Identifiable Groups in the party's presidential campaign, made a clarion call for party officials to close their ranks.
He urged them to rally solidly behind Nana Akufo-Addo and work hard for another NPP victory in the forthcoming general election.
The combined audience at the three meetings was made up of polling station chairmen and constituency executives from all 23 constituencies in the Volta Region.
At the three meetings, Mr Kyerematen told party officials that the purpose of his visit was to express his gratitude to them for their support and spiritual guidance before and during the NPP congress.
"Over the last two and half years, I have been with you to seek your support and spiritual guidance as regards my presidential ambition.
"During those visits, I made it clear to you that it is God who crowns people. Now God has spoken and Nana Akufo-Addo won the primary. This is the time to come back personally to say a very big 'Thank You' for your support and spiritual guidance," he added.
Mr Kyerematen stated that he would have come down much earlier but that was impossible because he had to join his colleague aspirants and Nana Akufo-Addo on a national thanksgiving tour, after which the CAN 2008 also took place.
He also explained to them that he conceded defeat to Nana Akufo-Addo even though he could have insisted on a second round of voting because God spoke to him to do so in the interest of peace and unity among the ranks of the party.
"With the guidance of God, I had to sacrifice my own interest for the interest of the party and the country," he said.

He reminded party executives that the 2008 election was not going to be a walk-over for the NPP.
"The 2008 election is going to be a 'champion of champions' event, as both NPP and NDC have won two elections apiece," he cautioned.

He therefore implored them to put in their best in the campaign to retain the party in power, and warned that unlike their colleagues in opposition, their task was onerous.
"The task of an opposition party in an election is simply to condemn the ruling government and make tantalizing promises.
"However, it is not that simple for a government in power, since it needs to convince the electorate of its record of achievements."
He charged them to take stock of government's achievements in areas such as roads, transportation, telecommunications, the National Health Insurance Scheme, National Youth Employment Programme, economic infrastructure, the School Feeding Programme, and the Capitation Grant, and enter not only NPP members' homes, but those of floating voters to proclaim the good news to Ghanaians.
"Now the congress is over. It does not matter whether you supported candidate A, B or C.
"Nana Akufo-Addo emerged winner, so we all need to rally solidly behind him. What we need to do now, is to look forward and work hard and not victimize anyone because that will only weaken the position of the party," he said amidst cheers.