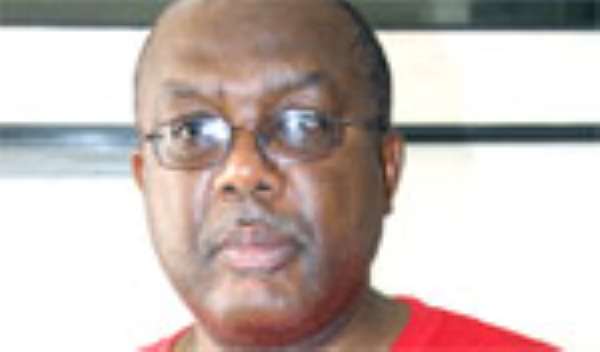 THE axed Special Aide to former President Jerry John Rawlings, Mr. Victor Smith, may soon be rendered homeless as he has been ordered to vacate the official residence from where he served the former First Couple until last week when he was dismissed for 'obscene loyalty'.
A directive has reportedly been forwarded to the Office of the Chief of Staff, requesting that Mr. Smith's pay-cheque be halted immediately as he is no longer a staff at the office of the former President and therefore can no longer be on government's payroll.

Editor of the Ghanaian Observer, Egbert Faibille Jnr, who describes himself as a close friend of Mr. Smith, confirmed the ejection story to DAILY GUIDE and gave interesting revelations why his friend was dismissed apart from the fact that he, Victor, was openly rooting for John Mahama as a running mate to Prof. Mills to the chagrin of his employers.
"Even though he worked for Mr. Rawlings, there was somebody from Nigeria who wanted to make a donation to the NDC as a party and therefore wanted the donation to come to Mr. Rawlings.
But Victor Smith said, listen: 'As much as you want to make this donation and it is for the party, I need to check with Mr. Rawlings first and also want to check with Prof Mills.
But let me also advise that any money that you are bringing, now that Mr. Rawlings is no longer President and Prof. Mills has been elected, I think the money must go to the party or to Prof. Mills'.
"Somehow, this person ended up telling Mrs. Rawlings about it and Victor Smith has never been forgiven.
These are some of the reasons for the talks of 'obscene loyalty' and all that; you can call Victor Smith any day and ask him. He may be ejected from where he is right now," Mr. Faibille earlier stated on Joy Fm News File programme.
He told DAILY GUIDE that the incident happened around December last year and the money involved was a very huge one in United States Dollars.
Since his dismissal over what Mr. Rawlings described as 'obscene loyalty', all attempts by Mr. Smith to have a word with the former President had proved futile, DAILY GUIDE has learnt.
Mr. Smith's dismissal was communicated to him via an SMS text message from Mr. Rawlings which read:
"Thanks for your services to my Office, Mr Victor Smith. Draft a press release relieving you as staff of my office to enable you continue your political career hopefully in the office of Prof Mills.
Press announcement to be prepared right away. Thanks and God guide you-JJR".
By Halifax Ansah-Addo