Happy Moments For Hoteliers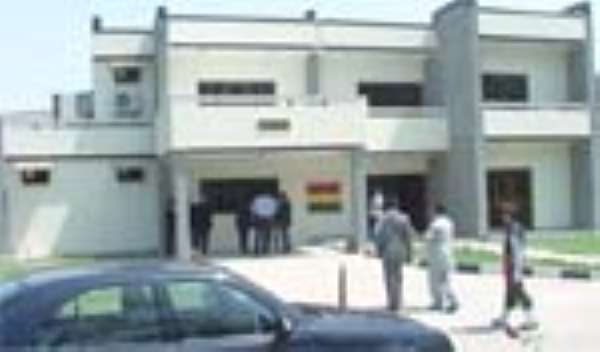 Most hotels in the Accra Metropolis are expected to be fully booked with local and international investors traveling to the country to participate in the twelfth session of the Conference on Trade and Development (UNCTAD XII), to be held between 20th and 25th April 2008.
The conference, the largest ever organized by Ghana, will bring together heads of government, ministers and about 4,000 participants from UNCTAD's 193 member countries to focus on the global economy and its impact on development.
Apart from this conference, Ghana would also play host to two other events, namely the World Investment Forum (WIF) and World Association of Investment Promotion Agencies (WAIPA).
The two events, being organized by the Ghana Investments Promotion Centre (GIPC) are expected to bring over 500 delegates comprising government officials, investment promotion agencies and policy makers from 192 countries.
These delegates are different from the 4,000 participants of the UNCTAD event.
Many hoteliers in Ghana would therefore use these events as an excuse to impose massive price hikes.
Currently, hotels, lodges and guest houses in Accra have either doubled or tripled their rates as the big events draw near.
With the country bracing up for a huge invasion by investors and journalists, many of the hotels would be either fully booked or too expensive.
For instance, the rate for a standard room at a hotel in Accra has more than doubled from $140 to $300.
Some lodges which normally charge $80 per night are now asking for $230 or more for the same facility as a result of these events.
Meanwhile, the Chief Executive Officer of GIPC has told the media in Accra last Friday that the Association of Investment Promotion Agencies, to be held on April 18, would focus on capacity building workshops on the new trends of investment flows, adding that it would end with an awards night where three investment promotion agencies would be awarded for achieving excellence in policy advocacy.
The World Investment Forum, on the other hand, is scheduled to be held between April 19 and 22, 2008, he said.
"The forum would among other things, explore future development of Foreign Direct Investment flows, where they would come from and go as well as the sectors and industries that account for these flows."
By Felix Dela Klutse