Rawlings: rise up and fight NPP intimidation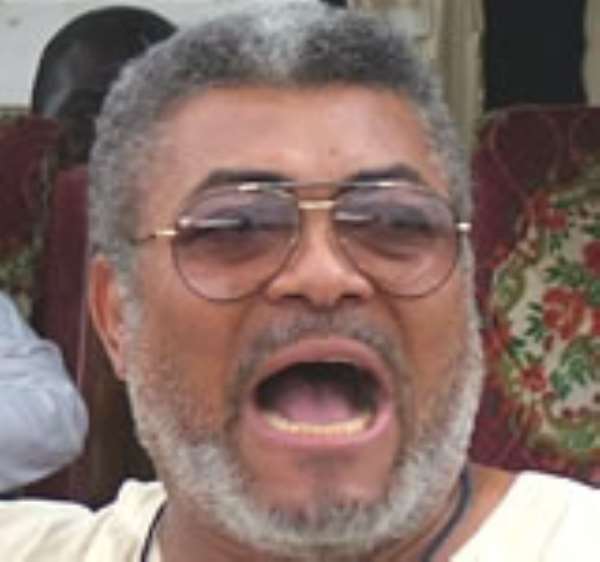 Former president Jerry John Rawlings has charged citizens of Anlo and the Volta Region to rise up, be resolute and fight intimidation by the New Patriotic Party government.
He said the chieftaincy dispute that claimed about four lives in the area was orchestrated by the government to disturb the peace enjoyed by the people.
According to him, the chieftaincy disturbance was a ploy by the government break the unity between the people and disorganise the Anlo state.
He was addressing mourners at the final funeral service of the four.
Former president Rawlings called on the people to vote the NPP out power in the 2008 general elections.
"All those who are 18 years must register. We need the votes", he noted.
Joy News' Agbeko Ben Kofie reported that the protracted chieftaincy violence followed attempts to replace Togbe Adeladza, the late Paramount chief of the Anlo state.
He said an installation ceremony scheduled for November 1, last year was met with resistance from another faction in the dispute.
The resistance degenerated into violent clashes leading the death of four citizens including a police officer.
The Keta Municipal Chief Executive, Mr. Edward Kofi Ahiabor exhorted the people to bury their differences in the interest of the development of the area.
The funeral service attracted chiefs and elders from around the region.