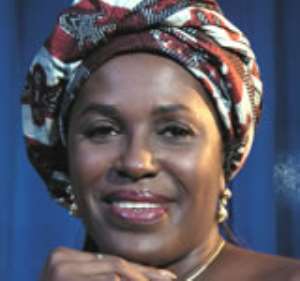 Mrs Oboshie Sai-Cofie, Minister for Information and National Orientation, has denied allegations that government had stalled the disbursement of micro-credit funds for women in Koforidua to expand their businesses.

She explained that there were organizational problems in establishing the statutory body charged to disburse the funds.

Addressing traders at Koforidua Central Market as part of a day's visit to New Juaben Municipality on Friday, Mrs Sai-Cofie, said micro-financing remained a major aspect of government's agenda for growth and nothing would be done to stop it.

Nana Ama Bonsu, market queen said the situation had created some disaffection for government among some women.