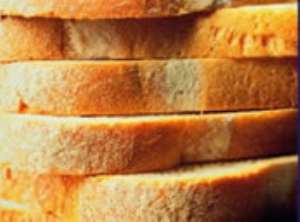 Members of the Upper East Branch of Bakers Association on Friday, expressed concern about the increased cost of flour from 30 Ghana cedis to 60 Ghana cedis a bag.

They have therefore appealed to Government to intervene for a review of the price.

Mrs Kate Ayam, Upper East Regional Chairperson of the association speaking to the Ghana News Agency after the launch of Food Fortification Project in Bolgatanga, said with the increase in price, bakers found it difficult to make profit and sometimes operate at a loss.

She said the project would help improve the quality of bread because bakers would produce quality products for consumers to address the problem of malnutrition that often resulted in maternal and infant mortality.

Dr John Kwasi Marfo, Bongo District Director of Health Service urged security personnel and officials of Food and Drugs Board to ensure that only fortified food were imported into the country.