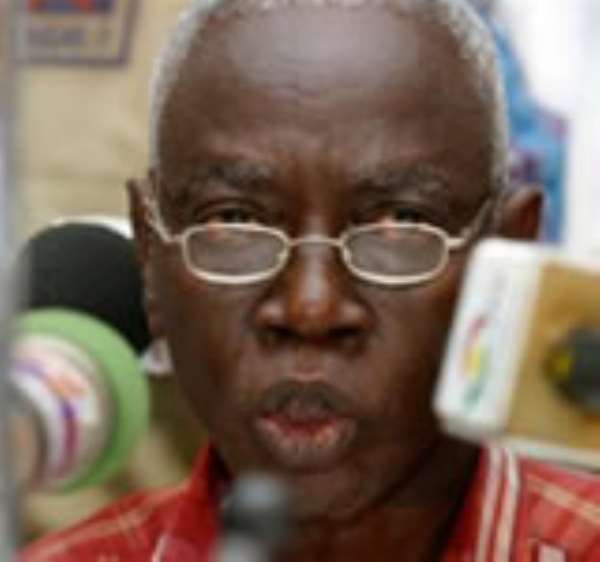 The Electoral Commission has failed to answer the question of bloated register raised by some political parties early this year.
The commission is setting up another committee to investigate the allegations of bloated voter register in 13 constituencies in the Ashanti Region.
The allegations were first made by the flag bearer of the National Democratic Congress, Prof. John Atta Mills.
The NDC claimed there was over a 112 per cent increase in voter population in some of the constituencies.
The EC questioned the veracity of the allegation arguing the figures the commission had did not support the allegations being made the NDC.
The EC however set up a three-member committee to conduct an internal investigation into the allegations.
The committee was expected to explain how the astronomical figures came about given that the NDC claimed the figures came from a CD-ROM sourced from the EC at Friday's IPAC meeting.
But that did not happen at the Inter-Party Advisory Committee meeting.
Instead, another committee comprising political party representatives, the Ghana Statistical Service, the Bureau of National Investigation and the Exams Council will be set up to look into the issue.
Mr. Kofi Attoh of the NDC told Joy News that his party did not have a problem with the EC's proposal.
He said it was in the interest of all especially the EC for the matter to be resolved before the December elections.