Research Fellow Bemoans Africa's Healthcare System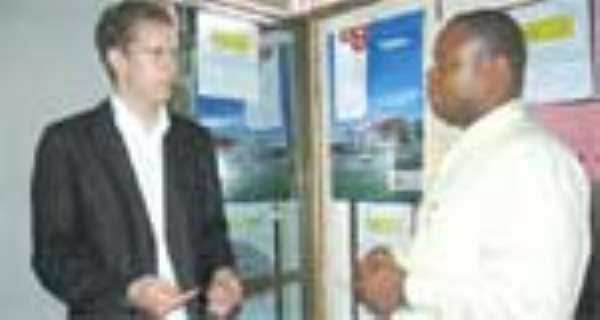 GRAVE CONCERNS have been expressed about African countries' inability to access good quality healthcare, especially when the world is adopting innovative means to ensure excellence in healthcare provision for its people.
Describing the situation as unfortunate and totally unacceptable, Mr. Alec Van Gelder, a Research Fellow at the International Policy Network, a UK-based think tank, said immediate steps should be taken to reverse the situation before matters get out of hand.
His call comes at a time when countries worldwide are gathering in Geneva for this year's conference on public health to discuss the myriad of problems affecting the health of the world's poor, particularly developing countries, for which Ghana is no exception.
The Intergovernmental Working Group on Public Health, Innovation and Property Rights is attending the conference, organised by the World Health Organisation (WHO).
Addressing the press in Accra recently, Mr. Gelder mentioned among other things that the inadequate access to quality drugs by poor countries, lack of adequate health workers and poor infrastructure had all contributed to problems in Africa's healthcare delivery system.
He particularly spoke against the practice where imported drugs were often left at what he termed Africa's dirty, non-air-conditioned storage facilities for months before being finally cleared for use by patients.
The gathering in Geneva, he noted, would afford participating countries, especially those affected by these shortfalls, the ample opportunity to take the lead and make informed and positive contributions towards a more impressive healthcare environment.
The Research Fellow, who called on the Government of Ghana to take steps to allow more people have increased access to quality drugs by reducing taxes on medicines, urged it not to easily give in to the misconception that compulsory license could address Africa's health problems, adding that sound economic development "remains the continent's best hope for eradicating the diseases of poverty."
He was therefore hopeful that the on-going conference in Geneva would go a long way to help the worst affected countries eliminate drug patents, thereby ushering in a new era of global health and prosperity.
The press conference, organised by the IMANI Centre for Policy and Education, was also addressed by Mr. Franklin Cudjoe, an Executive Fellow at the centre.
By Grace Dartey