Africa Trails Behind In MDGs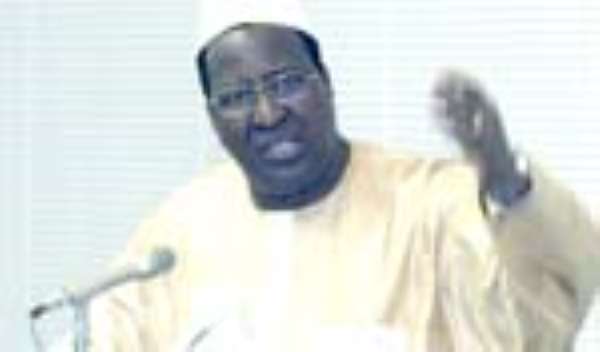 A new World Bank-International Monetary Fund (IMF) report has warned that the majority of countries in Africa will fall short on meeting most of the Millennium Development Goals (MDGs), a set of eight globally agreed development targets with a due date of 2015.
While there has been strong growth in many countries in Sub-Saharan Africa, and there could yet be significant progress in poverty reduction in the next decade, the region is still likely to fall short of the first goal of halving extreme poverty by 2015, with countries in fragile situations lagging the most.
The Global Monitoring Report titled: "MDGs and the Environment-Agenda for Inclusive and Sustainable Development" emphasizes that factors such as high commodity prices could complicate prospects in the region.
The report further indicates that rising food and fuel prices lower the income of households that do not produce these products, causing poor people to eat less food, or cheaper, less nutritious food-a significant risk in poor countries such as Ethiopia, Sierra Leone, and Zambia, which already have high under-five malnutrition and mortality rates.
Accorded to the report, progress is noted in several areas-for example, a recent leveling or reduction in the national HIV prevalence rates in many countries in Sub-Saharan Africa, a steady increase in primary school enrollment since 1990, and a sharp increase in measles vaccination from 50 percent in 1992 to 71 percent in 2006.
The report thus calls for redoubling of current efforts in these and other areas of development to multiply successes in the region. Donors will also need to deliver more quickly on aid commitments made at international fora such as the Gleneagles Summit.
"In this Year of Action on the MDGs, I am particularly concerned about the risks of failing to meet the goal of reducing hunger and malnutrition, the 'forgotten MDG'," said Robert B. Zoellick, President of the World Bank.
"As the report shows, reducing malnutrition has a 'multiplier' effect, contributing to success in other MDGs including maternal health, infant mortality, and education."
The report also calls for urgent action on climate change, which may worsen food insecurity in Africa. African countries will need support to address the links between growth, development and environmental sustainability.
While most countries in Sub-Saharan Africa are off track to halve poverty and hunger by 2015, countries such as Ghana, Mozambique, Tanzania and Uganda are making solid progress toward achieving the MDGs.
Africa's economic growth has risen from 2.1 percent in the 1990s to an average 5.6 percent in 2003-07.
From Business Desk