Proposed privatisation of Railways: TUC firms opposition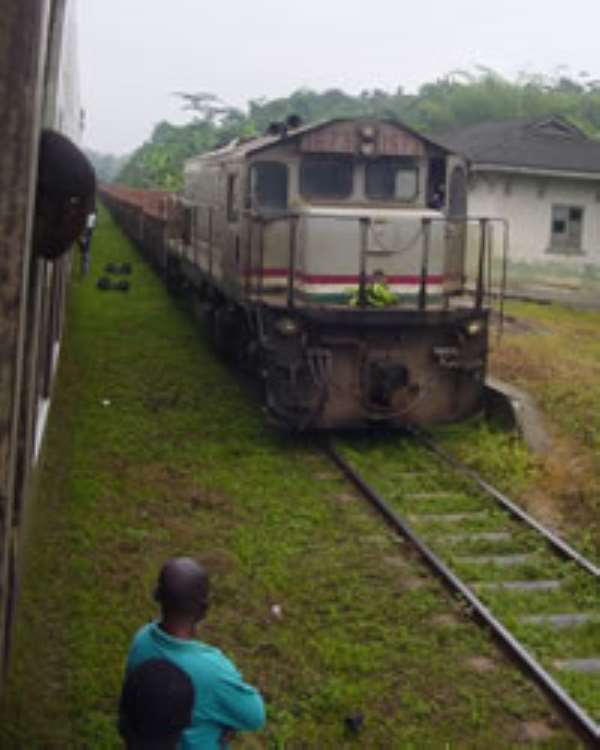 Mr Kofi Asamoah, Acting Secretary General of the Trades Union Congress (TUC), has appealed to Ghanaians, especially workers, to join the Union to pressurize the government against the privatization of the railway sector.
He said the TUC was opposed to the idea of putting the country's railway system into the hands of a private person and there was the need for all Ghanaians to join it to exert pressure on the government to take a second look at its decision.
Answering a question during a meeting with the Kumasi District Council of Labour in Kumasi on Thursday, Mr Asamoah pointed out that, the railway system, which facilitated mass transportation, played a crucial role in national development.
He said there was the need to ensure that such a vital system of transportation was not left in the hands of a private man whose motive was to make profit.
Mr Asamoah said what was needed was for the government to re-equip and subsidize the operations of the Ghana Railway Company to enable it operate efficiently.
He said the current state of affairs at the Ghana Railways was worrying, adding that, the TUC would continue to dialogue with the government to find a better solution to the problem.
Mr Asamoah stressed the need for the National Labour Commission to organise seminars and workshops for judges on labour issues to keep them abreast with the current labour laws.
He suggested that specialized labour courts be established to try labour related issues in the country.
Mr Asamoah said the TUC had developed a strategic plan that would help move the Union forward and that included the drive to increase the membership of the various Unions, review and develop its constitution, training of workers, policy research and mergers and restructuring to make the smaller Unions stronger.
He asked members to take active interest in their various Unions and contribute their quota to the growth and development of labour movement in the country.
Mrs Georgina Opoku, Chairperson of the Kumasi District Council of Labour, urged members to rededicate themselves and make significant contributions to the growth and development of the respective Unions.