Ghana Still Africa's Best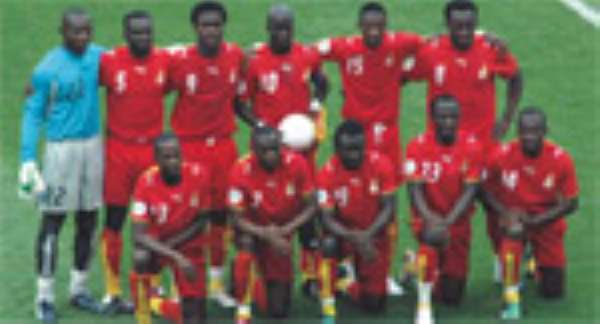 Ghana, for the third-month running would remain at the top of the African ranking table as the Black Stars regain their all-time best position ever, 14th, in the FIFA World Rankings.
The April rankings released yesterday by the sport governing body has Ghana reclaiming the 14th position held in February, a position which represents the Black Stars' highest-ever in the FIFA/Coca-Cola World Ranking.
Ghana improved a step up on the table, thanks to some three points bagged from the past month and that helped the four-time African Champions with a point total of 1006 to leapfrog Scotland from the 15th place to the 14th position.
Ghana and Cameroon are the only African presence within the top 20 as European sides dominate.
According to FIFA, this month's ranking involved a total of 86 international 'A' matches played in the past four weeks with 64 of those games being friendly fixture as Argentina sit at the summit of the standings.
Brazil, ten points adrift their rivals are second, with Italy, Spain and Germany following in that order.
On the African continent, Ghana still leads the chasing pack followed by Cameroon, Ivory Coast, Egypt and Nigeria. Ghanafa