NDC National Executive Meets Over Running Mate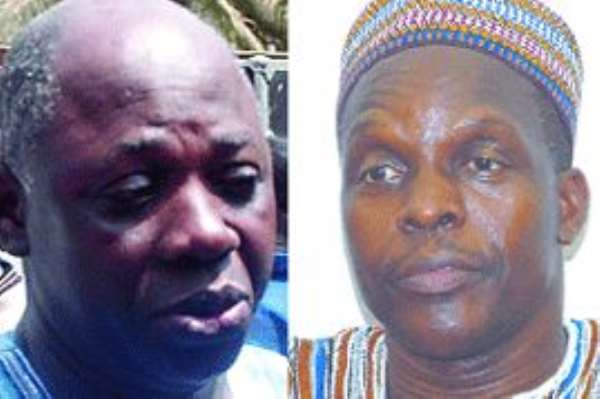 The National Executive Committee (NEC) of the National Democratic Congress (NDC) will discuss and, if possible, name Prof. John Evans Atta Mills's running mate at a crucial meeting in Accra today.
The meeting, which will take place at the Kama Conference Centre, Labone, at 11.00 a.m., will also discuss the issue of strengthening the party's campaign at the grass roots to annex power from the New Patriotic Party (NPP).

A source close to Prof Mills's office said the confirmation of the running mate would put to an end media speculations and reactions over the choice of running mate by the NDC flag bearer.

According to the source, Prof Mills had done "serious consultations with all stakeholders of the party and is only going in for deliberations on current events and, most likely, approval".

It said the meeting would also discuss the issue of building the campaign branches in the regions and the district level, adding that those were the places where elections were won.

"We want to ensure that our regional and district branches are functioning very well because that is where we will win the forthcoming polls," he stressed.

Last week, the Daily Graphic, quoting sources within the NDC, published that the Member of Parliament (MP) for Bole Bamboi, Mr John Mahama, had been named by Prof Mills as his running mate.

That generated a backlash, with Prof Mills stating that the decision to name a running mate was still in his mind.

The former First Lady, Nana Konadu Agyemang Rawlings, also joined the fray and called on Prof Mills to consider her preferred choice, Mrs Betty Mould-Iddrisu, the Director of the Legal and Constitutional Affairs Division of the Commonwealth Secretariat, London, explaining that she was by all standards qualified to play the role of vice-president at any given time.

Meanwhile, the candidate at the centre of affairs, Mr Mahama, who has been on a working tour of Belgium, returned home last night and is likely to be part of today's meeting.

Other names that have come up for consideration are Mr Mohammed Mumuni, Prof Mills's running mate in the 2004 elections, and Mr Alban S.K. Bagbin, the MP for Nadowli West.

Story by Timothy Gobah