Akufo-Addo congratulates Mahama, announces running mate in August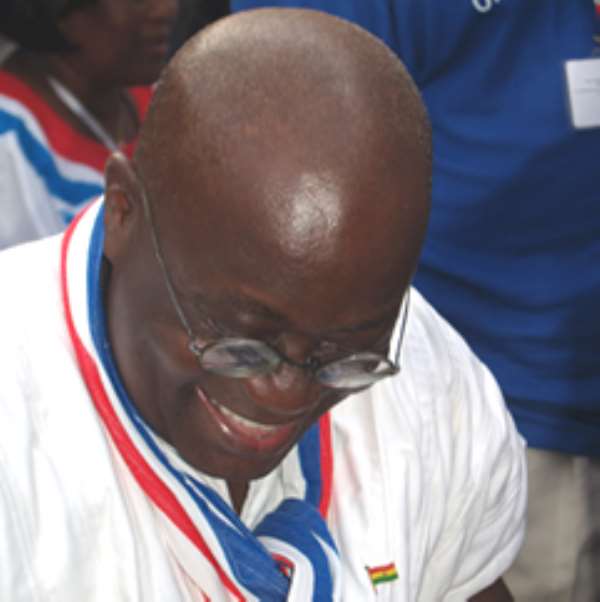 The presidential candidate of the New Patriotic Party (NPP), Nana Akufo-Addo has congratulated John Mahama over his nomination as the running mate of Prof. Atta Mills.
The message was sent to John Mahama in an interview on Citi News by Dr. Arthur Kennedy, the Communications Director of the NPP campaign team.
He said the NPP looks forward to a peaceful campaign towards the 2008 elections.
Dr. Kennedy however, in a response to a question said, the NPP is not in anyway intimidated by the choice of Mahama for the position.
He however revealed that the process is underway to select the NPP's running mate. He said Nana Akufo-Addo would announce his running mate towards the end of August after consultations with party executives.
He added that the selection of a running mate by the NPP will not be associated with the kind of acrimony that has characterized the NDC's selection.
He indicated that Nana Akufo-Addo would take into consideration gender, when he selects his running mate, but he would only pick a woman if he has to, not merely on the basis of gender, but because such a woman is qualified on merit.
He said Nana Akufo-Addo will pick a running mate based on the person's mass appeal, electability and compatibility.
By Emmanuel K. Dogbevi