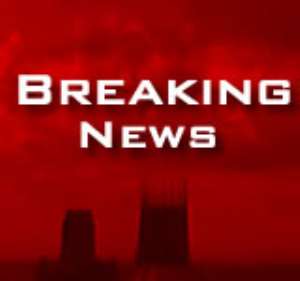 The National Executive Council of the National Democratic Congress has approved, unanimously, the choice of John Dramani Mahama, MP for Bole/Bamboi, as Professor John Evans Atta Mills' running mate for Election '08.
Elvis Afriyie Ankrah, NDC Deputy General Secretary announced the decision of the NDC NEC moments ago at a rather brief press conference at the Kama Conference Centre, Nyaniba Estates, Accra.
Elvis Afriyie Ankrah said the choice was made in conformity with Article 44 of the NDC Constitution and after due consultation.
Prof. Mills is expected to outdoor his vice presidential candidate at a separate function yet to be scheduled.
John Mahama beat several others to the slot after the likes of Mrs Betty Mould Iddrisu, a lawyer; Mohammed Mumuni, Mill's previous running mate; and MP Alban Bagbin were rumoured as favourites.
Mahama Ayariga on the choice of John Mahama
"I believe that everybody accepts the fact of John being able and competent person to pair with Professor John Evans Atta Mills. He has so many qualities, he is an excellent person, he is an excellent material, an excellent gentleman, he has the composure and we believe that he is an excellent choice for running mate.
"I believe that if you listen to a majority of Ghanaians he is very acceptable to them as well and so those were the considerations that went into the choice of John Dramani Mahama as the running mate. We are all very happy, as you can see the National Executive Committee has unanimously endorsed the choice of John Dramani Mahama, there has been no dissent at all and everybody is very happy and excited and the party is leaving this room very invigorated, very determined to work towards victory in 2008."
Author: Isaac Yeboah