Remain focused, avoid diversionist trap – Spio tells NDC leaders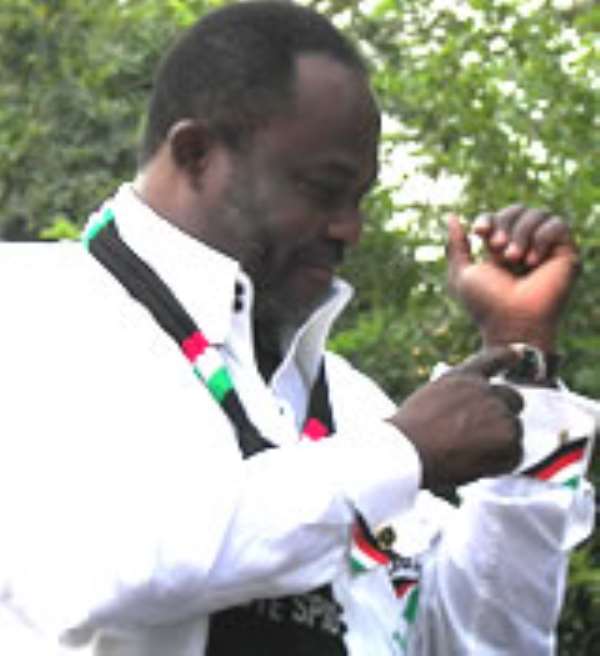 Dr Ekwow Spio-Garbrah, a leading member of the National Democratic Congress (NDC), on Tuesday cautioned the leadership of the party to keep their focus and avoid diversionist trap, as the electoral battle heats up.
"Our focus is to win overwhelmingly, both the presidential and parliamentary elections; we must avoid internal bickering that has the potential of derailing us, we must shun practices that would arm our opponents," Dr Spio-Garbrah said after presenting 30,000 dollars to the NDC.
"Every member's contribution, whether in cash, labour, suggestions or canvassing is crucial and necessary for us to keep the electoral machinery moving," he added.
Dr Spio-Garbrah, who contested the flag bearer position in 2006, has already donated 30,000 dollars to the party out of a pledge of 100,000 dollars.
He urged the leadership of the party to keep focus on the huge task of tackling Ghana's development in the next 50 years, which demanded a visionary leader with special passion to pursue human-centred policies.
Dr Spio-Garbrah said Professor John Evans Atta Mills, the NDC flag bearer, was competent since he had the capacity to deepen good governance and stimulate socio-economic growth.
He said the NDC flag bearer stood tall among the list of flag bearers for Election 2008 and therefore the party must adopt a credible campaign strategy
to market him.
Dr Spio-Garbrah described the flag bearer as a man with passion for the plight of the masses who was familiar with the political terrain of the country saying, "with such a man, the sky would be the limit for the party".
"We have done it before and we shall collectively do it again," he said, and expressed optimism that despite the large number of NPP propagandists, the party would definitely win the December polls.
On the issue of selecting a running mate to partner Prof. Mills, the former Communications Minister called for cessation of all hostilities to allow the flag bearer to choose a good running mate.
Mr. Samuel Ofosu Ampofo, NDC National Organiser, who received the donation on behalf of the party, pledged the party's commitment to empower all constituencies with logistics to hold their own against any opponent.