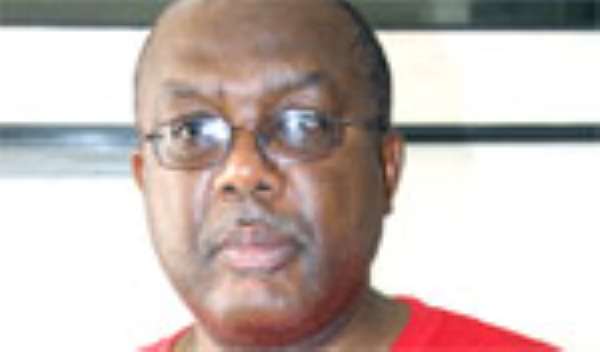 Mr. Victor Emmanuel Smith, Special Assistant to former President Rawlings, who was reportedly sacked for opening his mouth too wide, has not lost his job after all.
In an interview with DAILY GUIDE, Victor denied the reports, stressing that he was till at post and in full control of affairs.
In fact, he told the paper in a telephone interview on Friday that the media reports were not true.
"Your stories are not entirely true. I am very much at post and in control of affairs; indeed, I am at my desk right now," he said.
According to him, even though the old-timer Mrs. Valerie Sackey and Mr. Kofi Adams, as revealed by DAILY GUIDE, had been assigned media roles in the former President's office, the new arrangement had nothing to do with his position.
Additionally, DAILY GUIDE has learnt that Mr. Fiifi Kwetey is part of the communication team, headed by Smith.
Widely-circulated media reports last week were categorical that Rawlings' longest-serving aide was sacked because he spoke to the media on Professor Mills' running-mate issue, but latest information reaching this paper confirms that he is still at post.
The brouhaha over his purported dismissal emanated from a Daily Graphic story on the National Democratic Congress' presidential running mate, which the paper attributed to him.
In the publication, Victor Smith was said to have stated that former President Rawlings had blessed the alleged nomination of the Bole/Bamboi MP, Hon. John Mahama, by the flagbearer to partner him in the December elections.
Mr. Smith's supposed utterances, according to media reports, incurred the displeasure of the former first couple, prompting Mrs. Konadu Agyeman Rawlings to vehemently deny it on radio.
According to the reports, the alleged misinformation touched on the raw nerves of Mrs. Rawlings, whose choice was rather Mrs. Betty Mould-Idrisu, wife of another NDC guru.
Apart from that, Professor Mills himself denied ever discussing the issue with any member of the former first family. Consequently, the rumour mill became rife that Rawlings had sent his longest-serving special assistant packing.
In his place, a team of media experts including Mrs. Valerie Sackey, one-time press secretary in the Provisional National Democratic Council (PNDC) era, and Mr. Kofi Adams, NDC Deputy National Youth Organizer, was reportedly placed.
By Bennett Akuaku