NDC supporters defect to NPP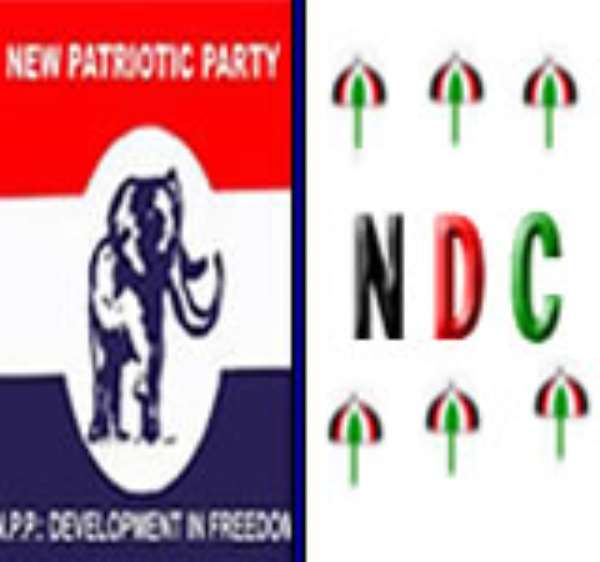 Groups of perceived NDC supporters from about 15 communities, including Pusupu, Ntrubo, Attakorpe and Laboano and their environs in the Nkwanta South Constituency have shifted their allegiance to the New Patriotic Party (NPP).

Members of the groups announced their switch at the inauguration of the Northern Volta branch of Traditional Herbalists and Psychic Healers Association at Loboano at the weekend.

Nana Kra-Kumah, Chairman of the Northern Volta branch of Traditional Healers Association and a spokesman for the groups, cited deepening democracy, rule of law and accelerated development under the government as their motivation to shift allegiance to the NPP.

He said the Kufuor-led government had demonstrated consistency and commitment towards rural dwellers in the national reconstruction programme, adding that "the conscious accelerated and expanded development in all spheres of the national economy, irrespective of creed, race, political affiliation, religious belief and ethnicity," appealed to their hearts and feelings.

Nana Kra-Kumah, also Mankrado of Pusupu, said it was only wise to support a government that had mainstreamed rural dwellers as part of its development agenda.

Togbe Klutse II, Chief of Laboano, commended the government for constructing a concrete bridge over river Laboano to link the community to other areas.

He prayed for a peaceful conduct of the December general elections and appealed to Ghanaians to politically tolerate one another.

Mr Joseph Booker Denteh, Nkwanta District Chief Executive, inaugurating the Association, appealed to members to operate within the national Constitution and join all-related umbrella organizations to have a strong voice to project their common interests.

The DCE said the decision of the groups to join the NPP voluntarily attested to the visionary and dynamism of a government with blessing from God.

He advised them to be steadfast.