Journalists Urged To Portray Government's Policies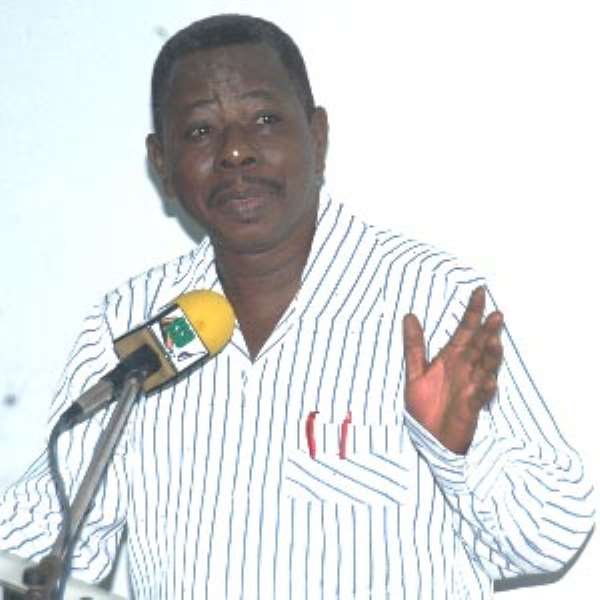 Mr Albert Ampong, Chief Director of Ministry of Information and National Orientation The Chief Director, Ministry of Information and National Orientation, Mr Albert Ampong, has asked Journalists in the Information Services Department (ISD) to work with commitment and dedication by sharing the vision and policies of the government with the people of this country.
He said Journalists in ISD must serve as a mouth piece of the government. This, he said, was because they must disseminate government programmes and policies to the general public and must also bring the feedback from the public to the government.
Mr Albert Ampong made these statements in Accra yesterday, during the opening ceremony of a four- day workshop for new Journalists who were employed late last year. The workshop is expected to take the Journalists through Photography and writing of News Features and other in-house articles.
In addition, they are expected to be taken through how to write public reaction reports and also to write for the offcial government website, that is, "www.ghana.gov.gh.
The Chief Director said the workshop is to upgrade the skills of the Journalists in the Department to enable them improve the performance on information dissemination for the development of this nation.
He described the Information Services Department as government a agency that is to portray the achievements of its people and also bring back credible and reliable feedback to the government or the public.
Speaking on National Orientation, Mr Albert Ampong urged the Journalists to encourage and educate the public on the five pillars of the National Orientation. The five pillars, he said, are "Proud to be a Ghanaian," "Patriotism and Spirit of Ghana First," Positive and a can do it attitude," "Productivity and Accountability" and "Dedication and Discipline."
Participants of the workshop were drawn from Eastern, Western, Central and Greater Accra regions. The other Journalists in the remaining regions would also be taken through similar workshops across the country.
The Acting Director of the Information Services Department, Mr Elvis Adenyina, also called on the Journalists to work with all seriousness, by reporting on development projects of the government and to give feedback from the public to the government and from the government to the people.
Present at the ceremony were Mr Alphonse Koblavie, Head of the Information TechnologyCentre, Mr Godfried Yormesor, Deputy Director, Features and Editorials, Mr Mawutodzi Abissath, Information Manager and other Senior Staff of the Information Services Department.