Fallout of Buduburam Refugee Camp security operations… Ghanaians Targeted…as Liberian group issues ultimatum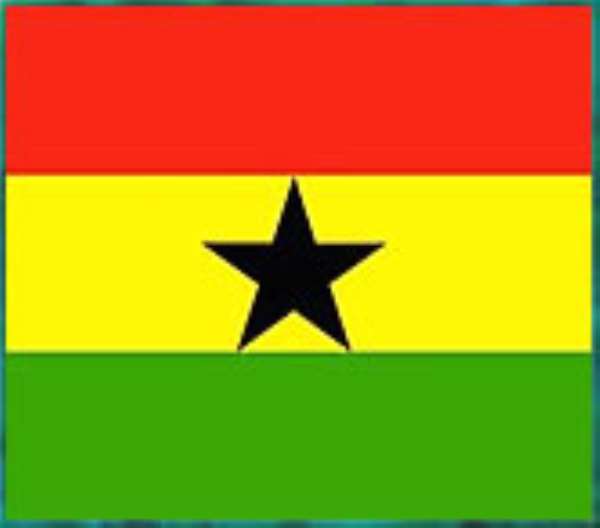 As Ghana's President John Agyekum Kufuor and Liberia's President Ellen Sirleaf Johnson with Thabo Mbeki of South Africa represented Africa at British Prime Minister Gordon Brown's "Promoting Global Prosperity" Summit in the UK last week, a group calling itself the Forum for the Establishment of a War Crimes Court in Liberia was accusing some of Ghana's security personnel of raping Liberian girls when the Ghanaian security agencies put up a security operation at the Buduburam Refugee Camp last month.
The group in a thinly veiled threat also hinted that Ghanaians currently living in Liberia may be targeted for reprisals.
Speaking at a press conference on Saturday April 5 2008 in the Liberian capital Monrovia, the Chairman of the group, Mulbah K. Morlu, Jr. said, "when the multifaceted strength of the Ghanaian security apparatus was unleashed, hundreds of refugees were arbitrarily arrested and transported to unknown locations, homes were vandalized whilst remnants of refugees went helter-skelter in villages and uninhabited places".
He claimed further that "This abominable sad-song include babies that were trampled to death, and young girls raped by merciless security forces, leaving behind a list of missing children whose whereabouts still elude their parents, including relatives and friends."
Mulbah K. Morlu said up till now, scores of women continue to be held in Ghanaian detention centers where there are "claims of torture and unhygienic practices."
Elaborating on the explanations given by the Government of Ghana, he said, it is a "subterfuge the xenophobic Ghanaian isolationist has offered in an attempt to violently catapult Liberians from Ghana using unconventional techniques."
He said, the Ghanaian authorities had previously "announced that refugees were violating the Public Order Act of Ghana coupled with public nuisance; at another time, the peaceful assemblage of protesting refugees constituted illegal immigrants; and now, the Hon. Bartels has declared to the world that his government is aware of a number of ex-combatants at the settlement and will not sit down unconcerned for 'our' national security to be jeopardised…"
The Chairman said, they are of the conviction that the ongoing actions meted out against Liberian citizens in Ghana is a part of a wider plot to subject the refugee community to unacceptable inhumane treatments for political gain outside international humanitarian practices.
The group accused Liberian President, Ellen Johnson-Sirleaf of developing a diplomatically-lukewarm attitude to the issue.
"We are unequivocally baffled by the unpatriotic and insensitive policy of our government towards our suffering community abroad. In our minds, these deliberate political shortcomings have left our people as pawns in a foreign land at the increasing disadvantage of a country that soon forgot the role of Liberia in the independence and economic stability of Ghana", he said.
Recounting the relationship between Ghana and Liberia, Mr. Morlu said Liberia was an active player in ensuring the independence of Ghana.
"We were not only aiding that independence fight along political horizons, previous Liberian governments were investing taxpayers' money to help Ghana ascend to unimaginable political frequencies", he said.
Those who remember Ghana's economic crisis of the 1970s, he said, will appreciate Liberia's role in providing comfortable habitation for economic refugees from Ghana. "Our hospitableness knew no bounds as Ghanaians were permitted to bear Liberian passports and National Identification cards. The 1950s and 70s are replete with these undisputable facts of history."
The group, he said, is not employing a reflection of these previous gestures to defend any damage their brothers and sisters may have done whilst enjoying Ghanaian hospitality.
"Indeed, our African brothers dealt with our countrymen rather kindly during our senseless civil wars, and we admit this and pay our obeisance…Much more so, that Ghana is already sidestepping basic international treaties to violate the rights of Liberians whilst tens of thousands of Ghanaians continue to live here without harassment is unacceptable", he said.
Mr. Morlu said though bilateral talks between the governments of the two countries are ongoing, various pro-democracy organizations, student groups, political institutions, and civil society organizations declare the following actions:
(a) That all Liberians in Ghanaian custody based on the recent refugee crackdown are immediately released without precondition, or such actions would be reciprocated against Ghanaians in Liberia.
(b) That there is an immediate withdrawal of armed Ghanaian security personnel in the premises of the Buduburam Refugee Camp, leaving only a reasonable presence necessary for their protection.
(c) That there is an immediate halt to any form of forceful repatriation, unless those processes approved by the United Nations High Commissioner for Refugees as being a voluntary exercise.
(d) That the declaration of the Ghanaian government, which constitutes a security risk to all Liberians in Ghana, be immediately retracted since they are not constructed upon proven details; and that the government of Ghana recommits itself to the protection of these vulnerable groupings.
(e) That, if Ghanaians so desire to deport Liberian refugees, the Government of Ghana provide vessels to immediately transport the more than 100,000 Ghanaians living in Liberia. We believe this reciprocal action will create the necessary vacancy that will enable our returning brothers and sisters to be reintegrated back home.
(f) That, should this conflict linger, the Ghanaian government recalls all its personnel serving in the United Nations Mission in Liberia.
Finally, Mr. Morlu said, "we hope the ordinary Ghanaian community will understand that our actions are not targeted to ensure any enmity against them, but to send a clear signal that the continuous disaster confronting Liberians in Ghana is unacceptable."
Is the above the signal for major hostilities between Ghana and Liberia, two founding nations of OAU, AU and ECOWAS? The sabre-rattling may be muted at the moment but the language of tit for tat is quite unmistakable.