Retired Military Officer To Contest Election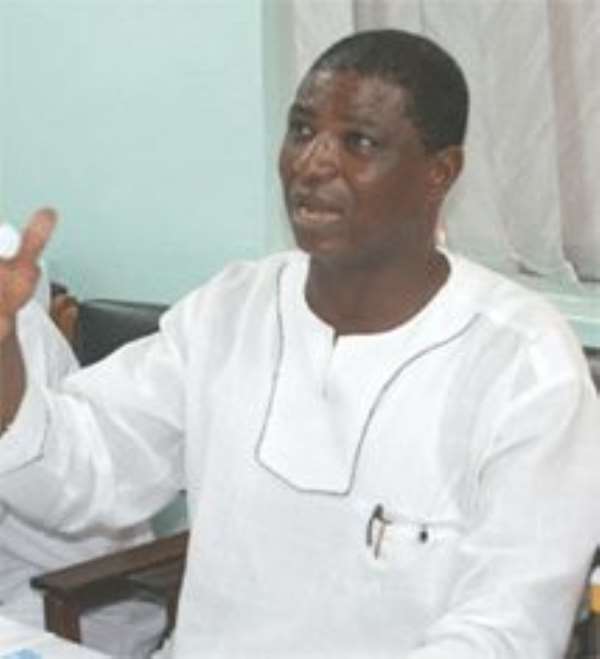 A Retired military officer, WO 1 Richard Nixon Tetteh, has launched his campaign to contest this year's presidential election as an independent candidate.
WO 1 Nixon Tetteh, who was the first to declare his ambition to contest this year's general election as an independent candidate, said he decided to contest the presidency to ensure that Ghana regained its position as the gateway to Africa and also became the hub of development on the continent.

In his view, "politicians have cheated and taken our dear nation for a ride for so long that it is time we put a stop to their games and instead elect the right person as the president of this country".

Born on February 1 1958 at Somanya in the Eastern Region, he had his education at Asuoman Catholic School at Nsawam.

He later joined the Ghana Army as signal officer till he retired from the service last year, after serving for 27 years.

"This, however, calls for a dedicated, selfless, hardworking and result-oriented Ghanaian to be elected as the president of our land to carry the country to the stage it deserves to be," WO 1 Nixon Tetteh declared.

He said it was time the right person was elected to handle the office of the presidency to solve the major problems facing Ghanaians once and for all.

He said it was worth noting that though other individuals had also launched their campaign as independent presidential candidates in the forthcoming general election, he was coming with a more dynamic and solid plan that would see to the total transformation of mother Ghana.

"As an independent candidate, I have tagged my system of governance as Unity Development System and this seeks to include every individual, irrespective of one's political, tribal as well as geographical location, to ensure total growth of the nation."

WO 1 Nixon Tetteh noted that his government would champion development through human resource, private sector development and the mechanisation of the agricultural sector to eradicate poverty and inequality and also ensure that the local industry became a major vehicle to accelerate growth.

He told the Daily Graphic in an interview that he was part of the June 4th Uprising, the 31st December Revolution, and was part of Ghana's peacekeeping missions to Lebanon, Cambodia, Liberia and Sierra Leone.

He, therefore, encouraged all Ghanaians to rally behind his Unity Development System of governance whose objectives included, involving the youth in the nation-building agenda; reconciling Ghanaians; strengthening the agricultural sector; reforming national security, and improving the health sector for the total growth of the country.
Story by Edward Turkson