No Challenger For Joe Ghartey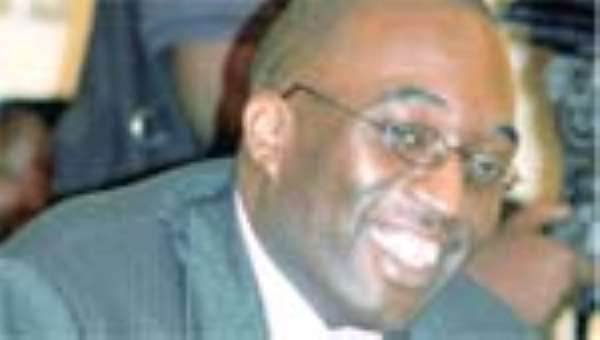 JOE Ghartey, New Patriotic Party (NPP) Member of Parliament (MP) for Essikado-Ketan in the Western Region, seems to be having a smooth ride to the country's Legislative Assembly for a second term running, as he goes unopposed in the party's primary to select a candidate for the December 7 parliamentary elections.
This is because at the close of nominations on March 31, 2008, only the incumbent MP had filed to seek re-election as the MP for the area.
Mr. James Obeng, Essikado-Ketan constituency secretary of the party, who disclosed this to DAILY GUIDE, explained that the cordial relationship that existed among the MP, polling station chairmen and other party activists in the area accounted for the sole candidature of the MP.
He said the party members in the constituency also felt that Hon. Ghartey, who doubles as the Attorney General and Minister of Justice, was performing to the satisfaction of the constituents and needed to be supported to continue his good works.
The constituency secretary was hopeful that Hon. Ghartey would go through the vetting successfully and subsequently get the nod again in the next general elections to represent the people of Essikado- Ketan in Parliament.
Meanwhile, a cross-section of the electorate whom DAILY GUIDE spoke to was very happy that Hon. Ghartey was going for the primary unopposed.
According to them, the MP had initiated lots of development projects in the constituency which had given the area a facelift, adding that he had also helped to improve on the standard of living of the people.
A resident of Essikado, Madam Dorothy Eshun, who spoke to this paper, commended the MP and the NPP government for not reneging on the promises they made to the people.
She appealed to the constituents to be abreast of the achievements, programmes and policies of the ruling government to be able to counteract any misinformation purported to tarnish the enviable image of the MP.
From Emmanuel Opoku, Essikado