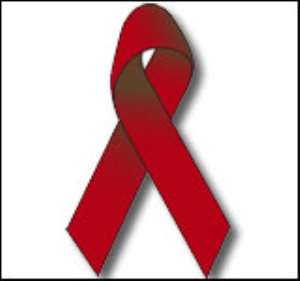 A workplace HIV/AIDS policy document has been launched by the Ministry of Local Government, Rural Development and Environment.
The document is to provide a framework for departments and agencies under the ministry to implement HIV/AIDS interventions for their staff and their families, control the spread of HIV/AIDS and minimise its impact at the workplace.
It outlines the relevance of education for staff, their responsibilities and expected behaviour at the workplace and promotes equal opportunities for all staff, regardless of their HIV status.
It is also expected to provide preventive services, care and support for infected and affected staff and ensure partnership and collaboration with civil society organisations involved in HIV/AIDS in
designing, implementing, monitoring and evaluating workplace programmes.
The Deputy Minister, Mr Maxwell Kofi Jumah, who launched the document, noted that the HIV/AIDS pandemic was a global crisis eroding decades of development gains, undermining economies, threatening security and destabilising societies.
"In addition to being a development challenge, HIV/AIDS is also a workplace issue, as it has a severe negative impact on organisations, workers and their families," he noted.
He said in countries where the pandemic was advanced, studies had shown that it had a major impact on both the internal and external environments of organisations and businesses.
He explained that internally, it manifested in increased labour cost due to illness, absenteeism, bereavement, sick leave, medical expenses, low labour turnover and reduced productivity.
Mr Jumah said the effect on the external environment of the organisation manifested in the breakdown in essential community services, increase in the demand for social services and change in the expenditure and income base of individuals.
He said although the prevalence rate had been kept within reasonable bounds over the past few years, the workforce continued to be most affected by the pandemic.
He said the implementation of HIV/AIDS activities within the Local Government systems started with the introduction of the District Response Initiative on a pilot basis in a few districts in 2001.