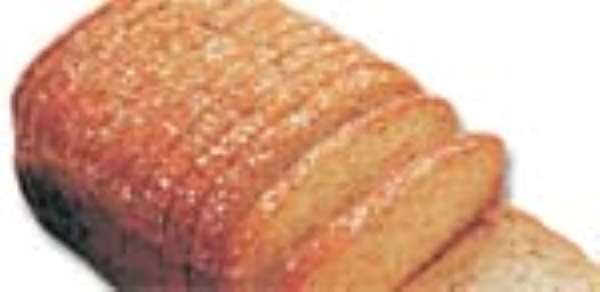 THE WESTERN Regional office of the Food and Drugs Board (FDB) has expressed worry about the alleged use of potassium bromate by some bakers in the Sekondi-Takoradi Metropolis.
To monitor the situation so as end it, the Board has decided to send out a task force to assess the operations of bread bakers and other users of flour by taking samples of their products for laboratory tests, and those found culpable handed over to the law enforcement agencies.
According to the FDB, tests had proven that potassium bromate, a white chemical (usually in a tablet form), when mixed with flour, makes the dough swell, but can cause cancer of the stomach and consequently lead to the death of the consumer(s).
The regional office of the FDB has therefore announced a handsome reward for any baker or persons who would furnish the office with the source of the chemical, the users and where they are sold.
Mr. George Painstil, Regional Zonal Manager of the FDB, expressed worry about the situation and gave the warning at a meeting with members of Flour Users Association in Takoradi yesterday.
He mentioned that his outfit was responsible among other things to ensure that all consumable items were safe and wholesome, and called on members of the association to report anyone found using the chemical in baking bread and other flour products.
The President of the association, Mrs. Susana Nyame, pointed out that it was unwholesome to use the chemical, also called "Adzen" (the thing), since it was harmful to human health, and warned that if care was not taken people would stop buying or eating bread produced in the Sekondi-Takoradi Metropolis.